| | |
| --- | --- |
| Utilizamos cookies propias y de terceros para ofrecer nuestros servicios, recoger información estadística e incluir publicidad. Si continúa navegando, acepta su instalación y uso. Puede cambiar la configuración u obtener más información en nuestra política de cookies. | |

Language:

Zone

Adra y Roquetas de Mar

Servicios Vive Zone

Adra y Roquetas de Mar

Albacete

Alicante

Barcelona

Benidorm - Marina Baixa

Cartagena - Mar Menor

Granada

Los Alcazares

Madrid

Molina de Segura

Motril

Murcia

Sevilla

Tenerife

Torrevieja - Vega Baja

Valencia

Zaragoza

RESTAURANTS

DINING AREAS

CUISINE

LOCAL RECIPES

RESTAURANTSCUISINE

25 JANUARY 2021

LOCAL CUISINE

ADRA

Foto: Alberto Sánchez Fernández (Flickr). Licencia: CC BY-NC-SA

The fishing and farming tradition in the area is noticeable in the local cuisine of Adra. Fresh fish and seafood along with its great variety of vegetables from this area make Adra's cuisine one of its main attractions for food lovers. 

Adra has a wide food offer and that is why the city council created the so-called fair Adra Marinera, being one of the best food events in Adra offering great variety of local products of the Mediterranean diet. Its objective is to boost the culinary tourism providing fish, brought from Lonja de Adra, the food market, as the main ingredient in the local recipes. 

The most remarkable dishes in the local cuisine are tazcaburras, with codfish as the main ingredient; fideos aparte, a vegetables and fish stew; pulpada de la isla, a yummy recipe for octopus lovers; gazpacho de Adra, a simple and refreshing recipe including cucumber, salt, olive oil, vinegar and water; and the most traditional desserts such as leche frita (litterally, fried milk) or talvinas.

 

ROQUETAS DE MAR

Foto: Jorge Díaz (Flickr). Licencia: CC BY-NC-SA

As in Adra, the traditional cuisine of Roquetas de Mar is based on dishes of fish, which we can find at almost any beach bar and restaurants in town. 

With fish and other seafood as the main ingredients for most recipes, these Mediterranean dishes have a great influence of the Arabs and the fishing activity of the city, standing out for their freshness and good quality. Rice is one of the most used ingredients for the local recipes. 

In order to promote the local tourism and cuisine, Roquetas de Mar hosts the so-called Jornadas agrogastronómicas, an event in which many restaurants of the city exhibit and promote their best recipes made from the agricultural products in the area.  

Among the most traditional dishes of Roquetas de Mar, we should stand out those that have rice and fish as their main ingredient: arroz aparte, arroz de pescadores, arroz con bogavante, and the famous seafood-based zarzuela.  

Any wrong information?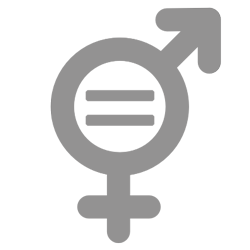 Committed to equal opportunities for men and women.
Copyright © 2021 Vive Zone - All rights reserved.