| | |
| --- | --- |
| Utilizamos cookies propias y de terceros para ofrecer nuestros servicios, recoger información estadística e incluir publicidad. Si continúa navegando, acepta su instalación y uso. Puede cambiar la configuración u obtener más información en nuestra política de cookies. | |

Language:

Zone

Adra y Roquetas de Mar

Servicios Vive Zone

Adra y Roquetas de Mar

Albacete

Alicante

Archena

Barcelona

Benidorm - Marina Baixa

Cartagena - Mar Menor

Granada

Los Alcazares

Madrid

Molina de Segura

Motril

Murcia

Sevilla

Tenerife

Torrevieja - Vega Baja

Valencia

Zaragoza

PUBS AND CLUBS

AREAS TO GO OUT

NIGHTLIFE

PUBS AND CLUBSNIGHTLIFE

18 APRIL 2021

GOING OUT IN ADRA AND ROQUETAS DE MAR

Adra

In Andalusia, the nightlife is pretty varied and always lively. Both the locals and the visitors can enjoy the many traditional recipes of Adra and of the rest of Andalusia, as well as the nightlife at the beach. 

Spending the night in Adra is an ideal plan, starting with a coffee in the early evening, then having some tapas before dinner, which can be a fabulous Mediterranean recipe, and finally going for a drink to a pub to chill out, or going to a club late in the night.  

Taking into account that this is a coastal area, going to the beach at night is another option, where you can eat and drink typical products at the chiringuitos (beach bars). 

Along the town of Adra you can also find a great number of ice cream places and cafés with terraces where you can relax and enjoy the weather outdoors.

 

Roquetas de Mar

The nightlife of Roquetas de Mar is one of the most well-known ones in the Province of Almería. It attracts a great deal of people on vacation, especially during the summer, because of its wide tourist offers, especially the typical tapas at any of its bars and its exclusive pubs and clubs. It is definitely a unique opportunity to have an amazing time during the day and at night. 

After a whole day of relaxation on its wonderful beaches, the best you can do is have tapas for dinner at Roquetas de Mar's traditional bars. Among the most frequent tapas, there are tortilla de patatas (potato omelette), pescaíto frito (fried fish), octopus, etc. You can easily combine vegetable tapas with fish or meat tapas. Most bars have their own terraces for customers to chill out for a while outdoors enjoying the summer weather.

After dinner, you can go clubbing in the central area of the town, where there are two areas highly recommended: Urbanización de Roquetas and Puerto de Aguadulce, two of the most famous areas not only for going out, but also to eat out. There we can find a great variety of pubs and clubs where you can drink your favourite drinks or try new ones while enjoying different music genres. 

The most bustling and lively nights are on the weekends, even though you can also find a great deal of people having tapas or drinks during the rest of the week. Pubs usually close at 2am or 3am, whereas clubs are open until 5am or 6am.

Roquetas de Mar's nightlife definitely offers different options for all tastes. 

Any wrong information?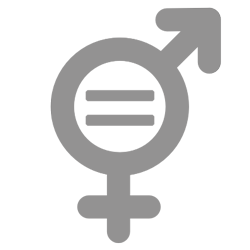 Committed to equal opportunities for men and women.
Copyright © 2021 Vive Zone - All rights reserved.