| | |
| --- | --- |
| Utilizamos cookies propias y de terceros para ofrecer nuestros servicios, recoger información estadística e incluir publicidad. Si continúa navegando, acepta su instalación y uso. Puede cambiar la configuración u obtener más información en nuestra política de cookies. | |

Language:

Zone

Adra y Roquetas de Mar

Servicios Vive Zone

Adra y Roquetas de Mar

Albacete

Alicante

Archena

Barcelona

Benidorm - Marina Baixa

Cartagena - Mar Menor

Granada

Los Alcazares

Madrid

Motril

Murcia

Sevilla

Tenerife

Torrevieja - Vega Baja

Valencia

Zaragoza

EMERGENCY

EMERGENCY CALLS

FIRST AID

WHAT TO DO IN CASE OF ...

DOMESTIC VIOLENCE

EMERGENCYWHAT TO DO IN CASE OF ...

11 AUGUST 2022

| | |
| --- | --- |
| |  WHAT TO DO IN CASE OF AN ACCIDENT |

1. Rescuing the injured from immediate danger:

By lying them down (on the side if unconscious but breathing and with a pulse ) in a safe place, separated from the ground by use of  mats, clothes, backpacks, ropes, protected from wind and allowed to warm up in order to avoid hypothermia; the vital functions are to be evaluated next (consciousness, breathing, circulation). Examine and address the injuries that may impose immediate risk of death. Examine and address bone and joint injuries. If the injured person has fallen in an inaccessible area, we should descend to reach them in a conveniently secure manner, and at least one person should stay with the injured until their evacuation and relocation.

2. First Aid.

Apply them in order:

Attend any life-threatening condition/state (shock, respiratory stoppages or related to blood circulation) lay person down, resuscitation.

Treat wounds, bleeding, fractures, etc.

Transfer or possibly seek help. Until the moment of transportation lay the injured person down (protect from wind and moisture, prepare a bivouac). Often, an improvised emergency method of transportation can damage the injured more than the waiting for a rescue plan.

Any wrong information?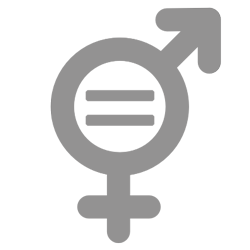 Committed to equal opportunities for men and women.
Copyright © 2022 Vive Zone - All rights reserved.