| | |
| --- | --- |
| Utilizamos cookies propias y de terceros para ofrecer nuestros servicios, recoger información estadística e incluir publicidad. Si continúa navegando, acepta su instalación y uso. Puede cambiar la configuración u obtener más información en nuestra política de cookies. | |

Language:

Zone

Adra y Roquetas de Mar

Servicios Vive Zone

Adra y Roquetas de Mar

Albacete

Alicante

Archena

Barcelona

Benidorm - Marina Baixa

Cartagena - Mar Menor

Granada

Los Alcazares

Madrid

Molina de Segura

Motril

Murcia

Sevilla

Tenerife

Torrevieja - Vega Baja

Valencia

Zaragoza

TOURIST INFORMATION

PRACTICAL GUIDE

VISIT THE CITY

HISTORY

LOCAL FESTIVALS

WEATHER

NEWS

TOURIST INFORMATIONVISIT THE CITY

17 APRIL 2021

ADRA AND ROQUETAS DE MAR

Foto: José Eugenio Gómez Rodríguez (Flickr). Licencia: CC BY-NC-SA 

Adra and Roquetas de Mar are two different towns, situated 40km away from each other. These two towns border in the Mediterranean Sea and they both belong to the administrative subdivision of Poniente Almeriense, where there is a mild climate in the winter, but a really hot one in the summer. The typical cuisine of the two towns is based on seafood, different kinds of fish, and agricultural products. 

Foto: Sofía (Flickr). Licencia: CC BY-NC-SA

Adra is a peaceful town very good for relaxation. It has an important environmental heritage, the outstanding natural reserve of Albuferas de Adra, biologically significant wetlands; River Adra, and the beaches around it, some of them even have been given the title Q for Tourist Quality, such as Playa de la Sirena Loca, Playa de San Nicolás and Playa del Censo (these last two have been recognized as blue flag beaches). Among Adra's cultural heritage there are Museum of Adra, Church and Fortress of Inmaculada Concepción, Towers of Perdigones (the symbol of Adra) and Old Sugar Factory.

Foto:Sofía (Flickr). Licencia: CC BY-NC-SA

Roquetas de Mar is an ideal place for holidays, especially for sun and beach lovers, since the town has several beaches of great quality with three of them standing out: La Bajadilla Beach, Serena Beach and Aguadulce Beach, which have been granted blue flag for their quality of environment. Also, there are other beaches with the title of Q for Tourist Quality, being among the most special beaches in Roquetas de Mar.

Foto: Benjamín Núñez González (Flickr). Licencia: CC BY-SA

The Natural Park Entinas-Sabinar is one of the most signicant natural areas in Roquetas de Mar, since it is considered to be a unique biosphere reserve in the Province of Almería, offering different hiking and cycling routes. Among the cultural heritage, Roquetas de Mar has preserved the Castle of Santa Ana and the lighthouse, which have been recently restored to host municipal events and exhibitions. Other modern, but special places for Roquetas de Mar are the local bullring, the harbour of Roquetas de Mar and Aguadulce, the auditorium and the conference and exhibition centre. 

FESTIVITIES AND CUISINE

The local festivals of Adra are some of the special events that make this town really attractive. Also, there's the fair of Adra, considered to be the second most important in the Province of Almería and during the fair time, the saint patron, Virgen del Mar, is traditionally honoured. The festivity of San Marcos is another significant one for tourist interest in Andalusia and it is mostly dedicated to farmers.

In Roquetas de Mar traditional festivals have their place of importance, and worth mentioning are Fiesta de la Moragas and Noche de San Juan (Midsummer night), both celebrated on the beach with bonfires; Easter Week and Fiestas del Carmen and Santa Ana, considered to be festivities of tourist interest in Andalusia. 

Foto: Arroz con Bogavante (Flickr)  Licencia: CC BY-NC-SA 

These towns offer a excellent combination of sea and orchard products as the result of the traditional cuisine of these municipalities. Adra has typical dishes such as fideos aparte (vegetable and fish stew), tazcaburras (codfish) and the famous leche frita dessert (fried milk). On the other hand, Roquetas de Mar offers rice recipes such as arroz aparte, arroz de pescadores or arroz con bogavante, and other seafood dishes such as zarzuela. 

Any wrong information?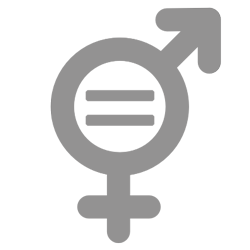 Committed to equal opportunities for men and women.
Copyright © 2021 Vive Zone - All rights reserved.