| | |
| --- | --- |
| Utilizamos cookies propias y de terceros para ofrecer nuestros servicios, recoger información estadística e incluir publicidad. Si continúa navegando, acepta su instalación y uso. Puede cambiar la configuración u obtener más información en nuestra política de cookies. | |

Language:

Zone

Adra y Roquetas de Mar

Servicios Vive Zone

Adra y Roquetas de Mar

Albacete

Alicante

Archena

Barcelona

Benidorm - Marina Baixa

Cartagena - Mar Menor

Granada

Los Alcazares

Madrid

Molina de Segura

Motril

Murcia

Sevilla

Tenerife

Torrevieja - Vega Baja

Valencia

Zaragoza

TOURIST INFORMATION

PRACTICAL GUIDE

VISIT THE CITY

HISTORY

LOCAL FESTIVALS

WEATHER

NEWS

TOURIST INFORMATIONWEATHER

1 MARCH 2021

The Weather in Adra and Roquetas de Mar

Adra and Roquetas de Mar are located in the dryest and semi-desertic area of Spain. Rainfall is scarce due to the shielding effect of the Penibetic Mountain Range on the low pressure areas from the Atlantic. 

The area usually gets about 3,000mm of rain water, with an average annual rainfall of 25 days, there being some downpours. The cold front effect in the autumn shows that there is a clear seasonality of rainfall. Besides, Adra and Roquetas de Mar are not areas where snows and hails are frequent, so frosts are really rare. 

The annual average temperature is 21ºC and the location of these town in the southest of Spain receive African air masses, there being a range of temperatures from 10ºC to 15ºC, the minimum and maximum temperature during some seasons. 

The Mediterranean Sea also has an impact on the climate in this area, being one of the causes of the high temperatures, since the sea does not get the cold ocean currents from the Atlantic. Therefore, the winters are not cold, but mild, short and humid, and the summers are dry and hot. Another reason for the hot weather is that the towns are located at low altitude. 

Any wrong information?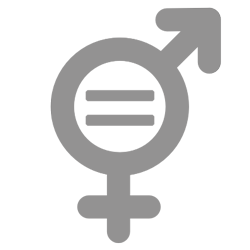 Committed to equal opportunities for men and women.
Copyright © 2021 Vive Zone - All rights reserved.