| | |
| --- | --- |
| Utilizamos cookies propias y de terceros para ofrecer nuestros servicios, recoger información estadística e incluir publicidad. Si continúa navegando, acepta su instalación y uso. Puede cambiar la configuración u obtener más información en nuestra política de cookies. | |

Language:

Zone

Adra y Roquetas de Mar

Servicios Vive Zone

Adra y Roquetas de Mar

Albacete

Alicante

Archena

Barcelona

Benidorm - Marina Baixa

Cartagena - Mar Menor

Granada

Los Alcazares

Madrid

Motril

Murcia

Sevilla

Tenerife

Torrevieja - Vega Baja

Valencia

Zaragoza

FISHING

FISH ON THE TERRITORY

FISHING SECTOR SUPPLIERS

FISHING TIPS

FISH CONSUMPTION BENEFITS

GOOD PRACTICE OF FISHING TOURISM

FISHING TOURISM ACTIVITIES

FISHING AREAS

FISHINGFISHING TIPS

5 JULY 2022

FISHING TIPS FOR THE COAST

Fishing at the beach, especially for people who are no experts in this activity, may be a bit frustrating, since they don't have enough experience in this practice that requires patience. If we are blind fishing, it is frequent that the bites or the bait-taking take place at short intervals, but they might be due to the fish continuously moving. When the fishes happens to run into our baits, they gobble them.

The problem is that several hours may pass by until another shoal of fish comes along. That is why we have made a list of a series of fishing tips for you to have it easier and get good catches:

Look for any sign of fish activity, since any shift from the fishing area may be or not a magnet for nomadic fishes. 

This can be done during low tides, because you can check the area before choosing your spot to fish. 

You can look for isolated rocks, irregular areas on the sand dunes under the water, pits and hollows, etc. 

Once spotted your place and settled your equipment, most of work is halfway done. 
Throw the fishing rod from behind your fishing spot, or also from the wave breakers to make sure that you get a good catch.

Other problems, if you are not a regular fisher, are the different pieces of fishing equipment that you may need to use. Here are some tips: 

For the most part of the year, using 100 grams weights is enough; when there are continuous trains of waves, we can increase the weight to 200 grams, depending on the kind of rod and reel and how much weight they can support. 

The length of the fishing thread must be less than 2 metres, giving more flexibility to the bait. If the length is around 2 or more metres, it is likely that there are tangles.

The ideal option would be to use fishing rods as long and thin as possible, adapting to changeable environments. 

Tides are the most important factor to take into account before going to fish, since depending on the tide there will be easier or more difficult to find the fish. Despite the unpredictable tides, there are also other factors that must be considered such as the currents, the sea swell, etc. 

The ideal conditions for the best possibilities to get many catches would be the following: around 50 or 80 bites, low tide one or two hours before the sunset and the sea a little stirred by the wind, but not too much. In this way, fishing could be a good idea when there are low tides, always before high tides (4 or 5 hours before). 

 

Baits and Decoys

And the last, but not least, things to consider are the most used baits and the decoys for fishing at the beach or at rocky areas. Among its great variety, there are four:

Squid: almost all of the fish on our coast are liable to get caught with this bait. Usually, a big piece from the head, most of the times, or from the squid sac. We will put it through the fish hook, tying it well and leaving a part of 2 centimetres at the end of the hook. 

Prawn or shrimp: a ideal bait for fishes moving at the surface and middle depths. It must be hooked alive and only the tail. 

Common worm: one of the most attracting baits for water species. Although it can be used all year round, it is highly recommended in April and May. It is one of the most used natural baits because of its attraction capacity and for being useful with many different species. Also, because it is cheap and easy to hook. 
Earthworm: a medium-sized worm (between 6 and 12 centimetres), with a great number of legs and a reddish or greenish colour. The size of the earthworm must adapt to the size of the hook that we are using. We should try to keep the earthworm alive as long as possible. Otherwise, the bait will be less effective. It is necessary to use thin hooks, so that we can stick several earthworms together carefully. 

These tips are useful for you to get in the world of fishing if you are not yet. Now that you have read them, you can start your adventure as a fisher, picking the best areas with ideal conditions, the most efficient equipment as well as the most suitable baits and decoys for your best catches. 

Any wrong information?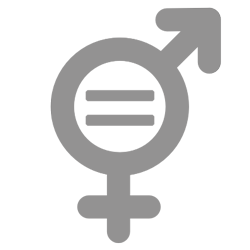 Committed to equal opportunities for men and women.
Copyright © 2022 Vive Zone - All rights reserved.