| | |
| --- | --- |
| Utilizamos cookies propias y de terceros para ofrecer nuestros servicios, recoger información estadística e incluir publicidad. Si continúa navegando, acepta su instalación y uso. Puede cambiar la configuración u obtener más información en nuestra política de cookies. | |

Language:

Zone

Albacete

Servicios Vive Zone

Adra y Roquetas de Mar

Albacete

Alicante

Barcelona

Benidorm - Marina Baixa

Cartagena - Mar Menor

Granada

Los Alcazares

Madrid

Molina de Segura

Motril

Murcia

Sevilla

Tenerife

Torrevieja - Vega Baja

Valencia

Zaragoza

HEALTH AND BEAUTY

HEALTH & BEAUTY CENTERS

HEATH & BEAUTY TIPS

HEALTH AND BEAUTYHEATH & BEAUTY TIPS

27 JANUARY 2021

| | |
| --- | --- |
| | TIPS ON GIVING UP SMOKING |

 1 - Take a deep breath to relax. Deep breathing will help you fight the intense desire for cigarettes.

2 - Make this a unique moment: totally disregard the possibility of going back to smoking.

3 - Drink plenty of water, the ideal is 8 glasses per day, to help you detoxify your body.

4 - Rethink your routine and look for different activities: this will help you break associations between your behavior frequent and smoking.

5 - Avoid going to places with many smokers until you feel strong enough to face the situation of having abandoned tobacco.

6 - Protect yourself from relapse, avoiding the consumption of coffee and alcohol.

7 - Understand that smoking will not solve your problems and difficult times will always exist.

8 - Do not get your hopes up thinking that smoking just one cigarette "to remember the old days " is a good alternative to relieve your desire to smoke.

  9 - Always reward your own efforts. After all, just for the sake of trying to quit smoking you can consider yourself a winner.

Any wrong information?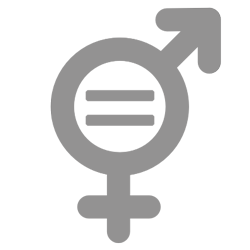 Committed to equal opportunities for men and women.
Copyright © 2021 Vive Zone - All rights reserved.