| | |
| --- | --- |
| Utilizamos cookies propias y de terceros para ofrecer nuestros servicios, recoger información estadística e incluir publicidad. Si continúa navegando, acepta su instalación y uso. Puede cambiar la configuración u obtener más información en nuestra política de cookies. | |

Language:

Zone

Alicante

Servicios Vive Zone

Adra y Roquetas de Mar

Albacete

Alicante

Barcelona

Benidorm - Marina Baixa

Cartagena - Mar Menor

Granada

Los Alcazares

Madrid

Molina de Segura

Motril

Murcia

Sevilla

Tenerife

Torrevieja - Vega Baja

Valencia

Zaragoza

RESTAURANTS

BARS AND RESTAURANTS

DINING AREAS

CUISINE

LOCAL RECIPES

RESTAURANTSCUISINE

28 JANUARY 2021

CUISINE

Alicante's cuisine is succulent, diversified, explosive, deliciously and inspired by the Mediterranean Sea. Rice, fish and meats along with a variety of designation of origin wines are the most noteworthy ingredients that sustain and accompany the creation of most of the unique local recipes. This typically Mediterranean cuisine is one of the greatest tourist attractions of Alicante. Its history, geographcal location, climate and soil fertility contribute to the enormous wealth and diversity of Alicante's cuisine.

We can divide the province into two distinctive dining areas: the coast and the inland part. Fish and seafood are the most typical dishes on the coast, while in the inland we tend to encounter more local dishes based on meats and vegetables. Considering the fact that its location is at a crossroads, Alicante's dishes are strongly influenced by the cuisine of Valencia, Murcia and even of La Mancha. In general, it can be said that there is a generous offer of rice dishes, with a wide range of paellas and a variety of seafood, complemented by stews, and Huerta products. In addition, Alicante offers an abundance of bakery and confectionery products.

The use of soft drinks is a must in the hot summer months and it is easy to find at every street corner market stalls that sell the typical horchata de chufa with fartons, barley water or lemon water. Aniseed-flavoured liqueurs are also extremely popular in the festivities of Alicante. As one can imagine, because of the high temperatures that last for most of the year, there is a great demand and production of ice cream. In addition, it should be highlighted that wine production is of great importance in the province and has a designated name since the mid-twentieth century.

Rice, key ingredient of the Valencian cuisine, is the main ingredient of a wide variety of recipes, although many other ingredients are also used for typical recipes. The Mediterranean Sea provides markets with fishes and fresh seafood, while the orchards ("huerta") of Alicante supply fruits and vegetables.

TYPICAL DISHES FROM ALICANTE

Among the aforementioned dishes such as rice in its different varieties, we have other typical so-called "platos de cuchara" - spoon dishes -, among which we mention: the "Olleta Alicantina", based on beans, pork, onion and potatoes as a very Mediterranean stew. The fish soup is also well known and so is the "Cocido alicantino" or the famous "Arroz caldoso de sepia" - cuttlefish soupy rice.

ALICANTE PASTRY

The most typical pastries include the traditional Easter cake - "La mona de pascua"- and the famous "Coca amb tonyina", linked to the festival of San Juan.

 

Any wrong information?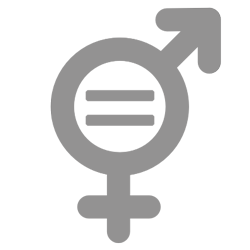 Committed to equal opportunities for men and women.
Copyright © 2021 Vive Zone - All rights reserved.