| | |
| --- | --- |
| Utilizamos cookies propias y de terceros para ofrecer nuestros servicios, recoger información estadística e incluir publicidad. Si continúa navegando, acepta su instalación y uso. Puede cambiar la configuración u obtener más información en nuestra política de cookies. | |

Language:

Zone

Alicante

Servicios Vive Zone

Adra y Roquetas de Mar

Albacete

Alicante

Barcelona

Benidorm - Marina Baixa

Cartagena - Mar Menor

Granada

Los Alcazares

Madrid

Molina de Segura

Motril

Murcia

Sevilla

Tenerife

Torrevieja - Vega Baja

Valencia

Zaragoza

SHOPPING

SHOPS

SHOPPING CENTRES

MARKETS

CRAFTSMANSHIP

ONLINE SHOPPING

SHOPPINGCRAFTSMANSHIP

28 JANUARY 2021

CRAFTSMANSHIP IN THE ALICANTE REGION

From the most ancient of professions like traditional pottery, esparto treatment, bobbin lace making, Moorish woodwork, leather goods, soaps, candles, fans, embroidery, glasses, picture-framing, goldsmithing, dolls, watches and foods like homemade sausages, sweets, candies, cheeses, chocolates and bakery to the most innovative crafts regarding design, such as glass treatment with fusing techniques, wire bobbins for jewelry, the adaptation of natural fabrics to fashion or metal pyrography, Alicante is a city with a long-established craftsmanship. It also counts on the APEA (Association of Alicante's Artisans), whose objective is to familiarize the public with products made by our artisans and to show crafting habit as a common good that has to be perpetuated, cared for and disseminated with utmost respect as an important benchmark in this province and an added value for areas as important as TOURISM, CULTURE, HISTORY, and PROMOTION.

MEDIEVAL MARKET

During the Medieval Market, squares and gates of the old town of Alicante are transformed into a medieval recreation of old times, offering a myriad of stalls where artisanal products are sold.

POTTERY

Clay work and craft goods production require a process that begins kneading a mixture of water and clay, followed by crushing individually the pieces of bend until they are uniform and finishes washing and scraping the edges until they are clean and even.

Originally, figures with more familiar forms such as fruits, baskets and different containers were modeled.

The Alicante local potters are popular for their techniques and traditional objects and designs such as earthenware jugs, jars, coffee sets, bowls, and plates decorated with animal or vegetable ornaments on a white or glazed background.

EMBROIDERY

In Alicante, as in many regions of Spain, typical regional costumes are mostly made based on embroidery and flower patterns. They have a great tradition and are made with bright and eye-catching colors.

Any wrong information?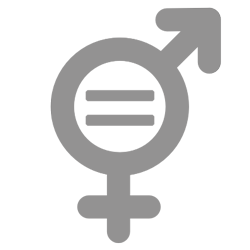 Committed to equal opportunities for men and women.
Copyright © 2021 Vive Zone - All rights reserved.