| | |
| --- | --- |
| Utilizamos cookies propias y de terceros para ofrecer nuestros servicios, recoger información estadística e incluir publicidad. Si continúa navegando, acepta su instalación y uso. Puede cambiar la configuración u obtener más información en nuestra política de cookies. | |

Language:

Zone

Alicante

Servicios Vive Zone

Adra y Roquetas de Mar

Albacete

Alicante

Archena

Barcelona

Benidorm - Marina Baixa

Cartagena - Mar Menor

Granada

Los Alcazares

Madrid

Molina de Segura

Motril

Murcia

Sevilla

Tenerife

Torrevieja - Vega Baja

Valencia

Zaragoza

PUBS AND CLUBS

PUBS AND CLUBS

AREAS TO GO OUT

NIGHTLIFE

PUBS AND CLUBSNIGHTLIFE

13 APRIL 2021

GOING OUT IN ALICANTE

The best areas for going out and entertainment in Alicante are Castaños, Barrio and Mercado neighborhoods. Some other places for going out for a drink and going clubbing are San Juan beach side, golf resort or the Alicante harbor area called "El Puerto". Many young people begin their Saturday night partying at beach bars during the evening, especially in summertime.

In recent years it has become fashionable for local people to go out for a beer in the morning and evening, and then enjoy some spirit drinks. San Juan, Castaños and Mercado areas offer a variety of fashionable bars and clubs with a friendly and fun atmosphere.

In summertime most San Juan beach bars tend to be packed with young people. The day and night life of Alicante city is concentrated in several specific areas. The main nightlife areas are located mostly in the central part of town.

The area called Castaños, two minutes walk from the main street called Rambla, has an inviting atmosphere and movement from early morning. Many people start their day by having an early breakfast on a terrace of one of the variety of restaurants and taverns available, observing the city waking up warmed by the first sunbeams. Others enjoy the brunch tapas and beer pints and carry on into the evening with spirit drinks in the same area, which keeps the bar patios and terraces always busy and full of people, no matter what the season is. These places normally close at 4am when there is the option to go to other "after hours" bars.

When the hot season settles in, many people sunbathe near the sea right in the city, or they chose to relax on the nearby beach called Playa San Juan, a few kilometers away from the capital. It is renowned for clear waters and fine sand shores and apart from its beach bars it offers several pubs located parallel to the beach, on the Costa Blanca avenue, where you are guaranteed to find nice places to enjoy drinks and food at good prices.

The old downtown core along with the Rambla area and their vicinity offer plenty of pubs and breweries, being the most prominent and most fashionable places to have a drink in. The Rambla Méndez Nuñez is one of the main streets of Alicante linking Alfonso El Sabio to the Puerto harbor side.

Another favorite area to dance and drink is the Old Town. The popular district consists of several streets where you can find many pubs. Some places are very old what gives it a very particular charm. The neighborhood is generally frequented by young people (between 17 and 23 years), although it depends on the type of establishment. The pubs of this neighborhood offer cheap and varied drinks.

These areas are fairly close to each other which makes it easy to enjoy a nice walk if you wish to have a taste of the different nightlife entertainment the city has to offer. People tend to visit several options before they chose their final destination for the night. The harbor area of Alicante is another alternative with its salsa, pop and house clubs that give you the advantage of beautiful sea sights.

And for lovers of rock music, we have the well-known wooden path, with several pubs and the famous "stereo" club, which seems to be the most popular "after hours" destination. A little further away we find the Panoramis mall where there are also dancing clubs. In summer, people often spend their Saturday nights in the golf resort clubs or San Juan beach pubs like Texaco or Harley...

Any wrong information?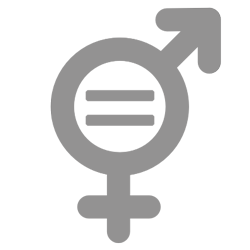 Committed to equal opportunities for men and women.
Copyright © 2021 Vive Zone - All rights reserved.