| | |
| --- | --- |
| Utilizamos cookies propias y de terceros para ofrecer nuestros servicios, recoger información estadística e incluir publicidad. Si continúa navegando, acepta su instalación y uso. Puede cambiar la configuración u obtener más información en nuestra política de cookies. | |

Language:

Zone

Barcelona

Servicios Vive Zone

Adra y Roquetas de Mar

Albacete

Alicante

Barcelona

Benidorm - Marina Baixa

Cartagena - Mar Menor

Granada

Los Alcazares

Madrid

Molina de Segura

Motril

Murcia

Sevilla

Tenerife

Torrevieja - Vega Baja

Valencia

Zaragoza

RESTAURANTS

BARS AND RESTAURANTS

DINING AREAS

CUISINE

LOCAL RECIPES

RESTAURANTSCUISINE

28 JANUARY 2021

BARCELONA'S CUISINE

Photo: BocaDorada ( Wikimedia Commons). License: CCBY-SA

Barcelona's cuisine, as well as the rest of the Catalan cuisine stands out for its great variety of local and regional recipes, and many of them with influences from other cultures, being formed along the centuries since the Roman era. The Catalan cuisine adapted local recipes from the Italian, French, Provençal Greek, Arabic and Jewish cuisines. The result is an exquisite, wide range of recipes. 

Of course, the Catalan cuisine has the typical elements of the Mediterranean cuisine including vegetables, fish, meat and the the use of olive oil. For many of the traditional dishes ingredients typical of the mountains combine with those typical of the coast, such as in the so-called mar i muntanya (sea and mountain), mixing seafood with chicken.

Photo: JaulaDeArdilla  (Flickr). License: CC BY-NC-ND

Other typical dishes representing Barcelona are Escudella i carn d'olla, a stew with vegetables, rice, noodles and potatoes with a broth; cocido de judías bancas (white beans stew) with butifarra (Catalan sausage), pilota (beef stuffing), bread, egg and spices; and other such as Faves a la catalana or Butifarra amb mongetes.

CONFECTIONERY & DESSERTS

Photo: Mortiz Barcelona (Flickr). License: CC BY

Among the most typical desserts we can find the so well-known crema catalana, a kind of crème caramel; mel i mato, cottage cheese with honey; coca de Sant Joan, typical during the festivity of Sant Joan; panellets, small sweets made of marzipan and turron (Spanish nougat candy) made for the fesivity of Castanyada and All Saints' Day; and the traditional mona de chocolate, given by a godfather to the godson on Monday of Pascua Florida. 

DRINKS

Barcelona stand out for being a land with a wide range of wines with a certificate of origin and international prestige. Among those wines, the most famous ones are the red wines from Peralada, Alella, Tarragona and Priorat; among the white wines, those from Penedés; and among the sparkling wines, those from Penedés and Peralada.

Other traditional drinks are ratafía catalana, a liquor with different fruit, herbs, spices; the Catalan cava, sparkling white wine; or cremat, made of rum, coffee grains, lemon zest, spices and cinnamon, which needs to be burned for a couple of minutes for the alcohol to evaporate.

SIGNATURE CUISINE

Barcelona's cuisine has currently the best creative cooks in the world. Ferràn Adrià is a good example, appearing in the covers of newspapers such as The New York Times and Le Monde, being recognized by the magazine Time as a one among the one hundred most influential public figures in the world. 

Santi Santamaria, Fermí Puig, Carles Gaig, Carme Ruscalleda or Sergi Arola, among others, are cooks with a very good mediatic projection and professional recognition, giving the Catalan cuisine the international recognition and prestige as one of the best in Europe. 

Any wrong information?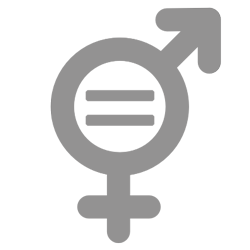 Committed to equal opportunities for men and women.
Copyright © 2021 Vive Zone - All rights reserved.