| | |
| --- | --- |
| Utilizamos cookies propias y de terceros para ofrecer nuestros servicios, recoger información estadística e incluir publicidad. Si continúa navegando, acepta su instalación y uso. Puede cambiar la configuración u obtener más información en nuestra política de cookies. | |

Language:

Zone

Barcelona

Servicios Vive Zone

Adra y Roquetas de Mar

Albacete

Alicante

Barcelona

Benidorm - Marina Baixa

Cartagena - Mar Menor

Granada

Los Alcazares

Madrid

Molina de Segura

Motril

Murcia

Sevilla

Tenerife

Torrevieja - Vega Baja

Valencia

Zaragoza

SHOPPING

SHOPS

SHOPPING CENTRES

MARKETS

CRAFTSMANSHIP

SHOPPINGCRAFTSMANSHIP

28 JANUARY 2021

HANDCRAFTS IN BARCELONA

To talk about handcrafts in Barcelona we need to refer to the regional handcrafts of Catalonia, with similar activities all over the region. But Barcelona,being its capital, has the most representative examples of the Catalan traditions. Barcelona still preserves some of the traditional professions with a great relevance in the past, that have been restored after falling into disuse for many years. 

Some of the traditional professions are related to the manufacturing of bobbin laces, basketmaking, tiling, pottery, brickworks, sundials, and food canning.

BOBBIN LACE 

Photo: Manuel Martín Vicente (Flickr). License: CC BY

Its origins date back to the 18th century. In the past few years, the bobbin lace making has experienced a resurgence as many towns demanded the recognition of the bobbin lace making as a traditional profession. In Catalonia there are museums dedicated only to this art, among which we can find "Museo del Encaje de Bolillos" in L'Arboc and "Museu Marès de la Punta" in Arenys de Mar.

BASKETMAKING

Photo: Manuel Martín Vicente (Flickr). License: CC BY

This is the oldest profession that still survives in Catalonia, with several basketmaking techniques: the rural basketmaking, the coastal basketmaking, the palm technique and the wicker basketmaking. Asociación Catalana de Cesteros (Catalan Basketmakers Association) organizes the Feria del Cesto (Basket Fair) every year in the town of Salt.

TILING AND POTTERY

Photo: Matílde Martínez (Flickr). License: CC BY-NC-SA

Pottery has been used ever since the Neolithic era, witnessed the invention of the oven and adapted into our era with minor adjustments such as boiling techniques and the uaage of red mud instead of black one. Pottery is still done in towns such as Quart, La Bisbal de l'Empordà or Verdú.The tiling industry of La Bisbal de l'Empordà is very well-known, along with its two coloured glazed floor tiles. These towns organize several fairs dedicated to mud products, ceramics and tiling, such as "Terrissa Catalana" hosted in Quart.

FOOD SALTING AND CANNED FOOD

Photo: Carlos Lorenzo (Flickr). Licencse: CC BY-NC-ND

The most famous canned anchovies are the ones from L'Escala. However, there are hundreds of different ways to keep food in good state, from which most popular are sterilization, drying out or desiccation, fermentation, and the use of salt, sugar, vinegar, olive oil, animal fats and alcohol.

SUNDIALS

Photo: Miquel González Page (Flickr). License: CC BY-NC-ND

There are many kinds of sundials: upright, horizontal, tilted, with sculptures, movable, etc. All of them are magnificent goldsmithing examples with compasses. In Barcelona there is Sociedad Catalana Gnomónica (Catalan Gnomic Society) committed to spot and catalogue different sundials in the region. 

Any wrong information?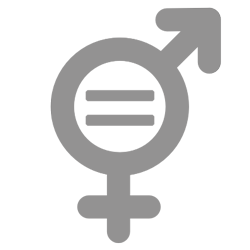 Committed to equal opportunities for men and women.
Copyright © 2021 Vive Zone - All rights reserved.