| | |
| --- | --- |
| Utilizamos cookies propias y de terceros para ofrecer nuestros servicios, recoger información estadística e incluir publicidad. Si continúa navegando, acepta su instalación y uso. Puede cambiar la configuración u obtener más información en nuestra política de cookies. | |

Language:

Zone

Barcelona

Servicios Vive Zone

Adra y Roquetas de Mar

Albacete

Alicante

Archena

Barcelona

Benidorm - Marina Baixa

Cartagena - Mar Menor

Granada

Los Alcazares

Madrid

Molina de Segura

Motril

Murcia

Sevilla

Tenerife

Torrevieja - Vega Baja

Valencia

Zaragoza

PUBS AND CLUBS

PUBS AND CLUBS

AREAS TO GO OUT

NIGHTLIFE

PUBS AND CLUBSNIGHTLIFE

18 APRIL 2021

GOING OUT IN BARCELONA

Barcelona is very well-known for its unceasing nightlife too. As in the rest of Spain, it is very common to spend much time in the street not being a problem staying out until late hours and going home to rest. Going out in this wonderful city you can enjoy good food, drink and long chats and meetings with friends and family at restaurants, cafés, bar terraces and clubs all year round, and beach bars in the summertime. 

You can go to many of these places to have dinner and drink something before going to a club, usually opening at midnight. This is a very common Spanish custom. Usual bars and pubs are open until 2 or 3am. 

Barcelona's nightlife starts real late for foreigners and ends in the morning, so it is not recommended to enter a big club until 2 or 3am if you like crowded atmospheres with many people dancing. Clubs are usually open until 5 or 6am.

The entry to some clubs is free until 2am if you have signed up online previously or have a free-entry flyer. The ticket prices depend on the day of the way, the time, the city area and sometimes on the clubs' conditions such as a drink included with the ticket. The most common price is around €20. 

The doormen will always decide who is allowed to enter, since there are many different kinds of places with a dress code, so you should always find out about the requirements for a particular club that you want to go to in specific clothes.  

Bars and pubs are really separate from each other in the district L'Eixample, unless you go out in the so-called "Gayxample," the gay area between Plaça Universitat and Carrer d'Aragó.

Port Olímpic, by the sea with the marine at the background, is a going out area frequented by many tourists and foreigners especially during summer nights, as well as Port Vell, where there is the shopping centre Maremagnum with a great combination of cafés, bars and clubs until late hours. 

The streets Aribau, Marià CubÍ and Santaló are other good place to go out in the higher area of the city, the neighbourhoods of Sant Gervasi (close to Vila de Gràcia) where the dress codes are important to take into account as well as the the prices, which are usually higher. 

In the Born neighbourhood you can find bars and pubs to go for drinks, where a great variety of people meet: neighbours, tourists, foreigners. The neighbourhood Poble Nou offers big clubs with a cheering atmosphere guaranteed. 

If you want to go for a cheap dinner or tapas in casual way, you can do it in the neighbourhood El Raval or Barri de Gràcia, where you will find a very lively and young atmosphere.

The famous Barri Gótic is a historical neighbourhood in the city centre with old narrow streets and many different places to discover. At Plaça Real there is a great concentration of bars and pubs open all night and frequented by tourists, so you must be watch out for pickpockets. 

As you have read, there are so many places to go to in Barcelona that you will never get enough having fun: cafés, design bars, jazz bars, big modern clubs, and more for everyone. 

Any wrong information?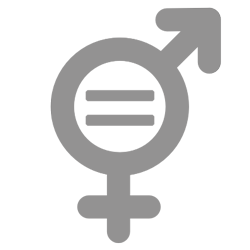 Committed to equal opportunities for men and women.
Copyright © 2021 Vive Zone - All rights reserved.