| | |
| --- | --- |
| Utilizamos cookies propias y de terceros para ofrecer nuestros servicios, recoger información estadística e incluir publicidad. Si continúa navegando, acepta su instalación y uso. Puede cambiar la configuración u obtener más información en nuestra política de cookies. | |

Language:

Zone

Barcelona

Servicios Vive Zone

Adra y Roquetas de Mar

Albacete

Alicante

Archena

Barcelona

Benidorm - Marina Baixa

Cartagena - Mar Menor

Granada

Los Alcazares

Madrid

Molina de Segura

Motril

Murcia

Sevilla

Tenerife

Torrevieja - Vega Baja

Valencia

Zaragoza

TOURIST INFORMATION

PRACTICAL GUIDE

VISIT THE CITY

HISTORY

LOCAL FESTIVALS

WEATHER

TOURIST INFORMATIONVISIT THE CITY

17 APRIL 2021

BARCELONA

Located on the shores of the Mediterranean Sea, Barcelona is a modern and cosmopolitan city of a great commercial and financial importance with an amazing cultural and tourist offer. It is the most visited city of Spain and one of the most visited of Europe, both because of tourism and congresses and international events hosted there.

Barcelona has an unique historical and cultural heritage, such as the Basilica of the Sagrada Família, the charming Parc Güell, the fascinating Casa Milà and Casa Batlló, some of the artworks of Antoni Gaudí in the city.

The city also hosts a great number of museums with a wide cultural offer such as Fundación Joan Miró or Museo Picasso, but many ways of art can be seen anywhere in the streets, as at the so-called "Rambles". Besides, Barcelona offers you the best traditional cuisine and the possibility to go to the beach to enjoy a sunny day. 

FESTIVITIES AND CUISINE

Foto: Kevin (Wikimedia Commons). Licencia: CC BY

In a multicultural city such as Barcelona there are all kinds of celebrations, some of them are religious, but they are currently intended for everyone beyond personal beliefs. One of these traditional religious festivities is that of La Mercè, during which people build "castells" (human towers) in the street and dance "sardana" (Catalan dance). The festivity of Sant Jordi is one of the most popular holidays and typically people in Catalonia give roses and books to their beloved.

During the so-called Nit de Sant Joan, also celebrated in other regions in Spain, people make bonfires and enjoy fireworks; Pasqua Florida stands out for the eating of the traditional chocolate "mona" (a kind of bun), and other holidays such as Sant Esteve, when many Catalan make cannelloni and Segona Pasqua.

Barcelona has a very complete Mediterranean cuisine with different meat, fish and vegetables dishes. Among those dishes we need to stand out "faves a la catalana" (beans with Catalan sausage, ham and vegetables), "escalivada" (red pepper, anchovy and aubergine toast), "pa amb tomàquet" (bread slices with Serrano ham and tomato), "butifarra amb mongetes" (beans with Spanish spicy pork sausage), "esquixada de bacallá" (cod and vegetable salad), and the popular "crema catalana" (sweet custard with caramelized sugar). 

Any wrong information?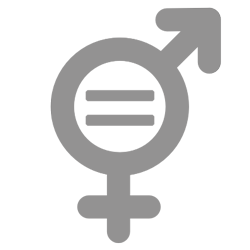 Committed to equal opportunities for men and women.
Copyright © 2021 Vive Zone - All rights reserved.