| | |
| --- | --- |
| Utilizamos cookies propias y de terceros para ofrecer nuestros servicios, recoger información estadística e incluir publicidad. Si continúa navegando, acepta su instalación y uso. Puede cambiar la configuración u obtener más información en nuestra política de cookies. | |

Language:

Zone

Barcelona

Servicios Vive Zone

Adra y Roquetas de Mar

Albacete

Alicante

Archena

Barcelona

Benidorm - Marina Baixa

Cartagena - Mar Menor

Granada

Los Alcazares

Madrid

Motril

Murcia

Sevilla

Tenerife

Torrevieja - Vega Baja

Valencia

Zaragoza

TOURIST INFORMATION

PRACTICAL GUIDE

VISIT THE CITY

HISTORY

LOCAL FESTIVALS

WEATHER

TOURIST INFORMATIONPRACTICAL GUIDE

8 DECEMBER 2023

USEFUL INFORMATION FOR BARCELONA

| | |
| --- | --- |
| Language: | Spanish and Catalan  |
| Currency:  | Euro |

Banks: Banks open from 8:30 to 14:00 / 14:30. In some cases banks might be open during the afternoon, but it is not common practice. You can exchange money both at banks or airports. 

Vive Zone Services:

1. Check your currency exchange online: go to section Banking > Currency Converter

2. Find your ATM or Bank office: go to section Banking > Banks and ATM

3. How to change money: go to section Banking > Currency Exchange

4. How to cancel a stolen or loss credit card: go to section Bank > Credit Card Cancelation

 

Shopping

Opening times

Shopping centers

10am-10pm

Monday-Sunday

Other shops

9am-3:30pm and 5pm-7pm

Monday-Friday

 

9am-3:30pm

Saturday 

 

Closed

Sunday

However, the tourist areas (La Rambla, Port and the rest of the city center) have extended hours. For example, many shops located in these areas open on Sundays and some holidays. 

Holidays:

1st and 6th of January; Easter Thursday and Friday; 23th of April; 1st of May; 24th of June; 15th of August; 11th and 24th of September; 1st of November; 6th, 8th, 25th and 26th of December. 

Street markets:

Traditional street markets take place once a week and they are very varied: from traditional fish markets, food market to flower markets or flea markets. For more information you can check the "Shopping" section in Vive Zone.

Tax Free:

All foreigners citizens not residing in a European Union country who spend more that €90.15 are entitled to a Value Added Tax (VAT) refund on their purchases in Spain.

Vive Zone Services:

1. Filter and find the store you need: Shopping > Stores

2. Discover the typical handcrafts products of this area: check them in Shopping > Craftsmanship

3. Where and when you can find a street market: check it in Shopping > Markets

4. Find all shopping areas full of amazing stores: go to Shopping > Shopping Centers

  

Eating Hours

| | |
| --- | --- |
| Meal  | Usual Eating Hours |
| Breakfast | 8am-9am |
| Midday snack  | 10am-12pm |
| Spanish lunch | 2pm-4pm |
| Dinner | 9pm-10pm |

 

Vive Zone Services:

1. Restaurants with special food, how to pay and much more information: go to the section Restaurants > Establishments

2. Traditional Cuisine: discover what you have to taste in Restaurants > Cuisine

3. Local recipes: to find out the local recipes, go to Restaurants > Local Recipes

4. Dining areas with all kinds of restaurants: Restaurants > Dining Areas

 

Pubs and Clubs

Going out time:

If you want to go out at night the best time is around 11pm (when the festive atmosphere starts).

Vive Zone Services:

1. The best selection of areas to go out: have a look at Restaurants

 

Emergency

Emergency number: 112

The European Health Insurance Card is required to have free access in public health centers and hospitals.

Vive Zone Services:

1. Panic button: a button that connects you with the emergency service and displays your GPS position in case you do not know your position. Go to Emergency > Panic Button

2. Hospitals, firefighters, public health centers, police stations and other information: go to Emergency > Emergency Calls

3. First Aid Manual: you can have a look at Emergency > First Aid

4. What to do in case of...: practical cases in emergency situations on Emergency > What to do in case of...

 

Cost of living in Barcelona

A regular one-way ticket:

€2.15

A regular coffee:

€1.25

Taxi service (minimum fare):

€2.10  ::  €1.20/km

A McDonald's meal

€7

Tips:

At your choice in bars, restaurants, pubs and taxis.

When paying, it is very common to round the quantities.

For example: €10,70 = €11

Any wrong information?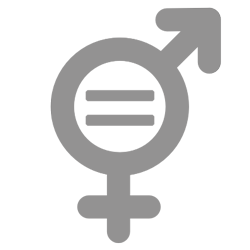 Committed to equal opportunities for men and women.
Copyright © 2023 Vive Zone - All rights reserved.