| | |
| --- | --- |
| Utilizamos cookies propias y de terceros para ofrecer nuestros servicios, recoger información estadística e incluir publicidad. Si continúa navegando, acepta su instalación y uso. Puede cambiar la configuración u obtener más información en nuestra política de cookies. | |

Language:

Zone

Barcelona

Servicios Vive Zone

Adra y Roquetas de Mar

Albacete

Alicante

Barcelona

Benidorm - Marina Baixa

Cartagena - Mar Menor

Granada

Los Alcazares

Madrid

Molina de Segura

Motril

Murcia

Sevilla

Tenerife

Torrevieja - Vega Baja

Valencia

Zaragoza

TOURIST INFORMATION

PRACTICAL GUIDE

VISIT THE CITY

HISTORY

LOCAL FESTIVALS

WEATHER

TOURIST INFORMATIONWEATHER

28 JANUARY 2021

The Weather in Barcelona 

Barcelona has a humid Mediterranean climate with hot temperatures in the summer and moderate temperatures in the winter. Drizzle and rainfalls are very common all year round. But it definitely has a nice weather for the most part of the year. Still, the greatest time to visit the city is in May, June or September. 

Winters in Barcelona are moderately cold, with maximum average temperature of 16-17ºC and minimum average temperatures of 4.5ºC. In September and October, there are days of heavy rainfall due to the cold front phenomenon.

Summers in Barcelona are hot, especially during the day and a bit cooler at night. In July and August the thermometres reach maximum average temperatures of 28ºC and minimum average temperatures of 19ºC, with a low probability of rains.

The temperatures in the city are usually a few degrees higher than the average temperatures in other surrounding cities due to the "island heat" effect and because of the high consumption of energy turned into heat, as well as the sun energy held in the city. Frosts with low temperatures around 0ºC hardly ever happen.

Snow is something very rare in Barcelona, even though it is the Spanish Mediterranean city where it could snow the most. 

Any wrong information?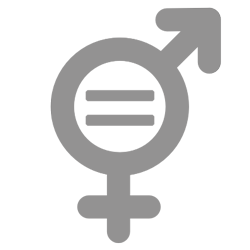 Committed to equal opportunities for men and women.
Copyright © 2021 Vive Zone - All rights reserved.