| | |
| --- | --- |
| Utilizamos cookies propias y de terceros para ofrecer nuestros servicios, recoger información estadística e incluir publicidad. Si continúa navegando, acepta su instalación y uso. Puede cambiar la configuración u obtener más información en nuestra política de cookies. | |

Language:

Zone

Granada

Servicios Vive Zone

Adra y Roquetas de Mar

Albacete

Alicante

Archena

Barcelona

Benidorm - Marina Baixa

Cartagena - Mar Menor

Granada

Los Alcazares

Madrid

Motril

Murcia

Sevilla

Tenerife

Torrevieja - Vega Baja

Valencia

Zaragoza

GENDER EQUALITY

GENDER EQUALITY

4 OCTOBER 2023

GENDER EQUALITY

Gender equality is a universal principle of law recognizing the same rights for men and women to be treated with the same respect. This principle is crucial in the United Nations' Universal Declaration of Human Rights, in which the main goal is to give legal and social equality regardless of the people's sex.

This equality must be the basis of education, families and work, since men and women deserve to have the same rights and obligations, to be treated with respect and to have equal opportunities and conditions in every sphere of life.

Basic Principles of Gender Equality

Equality must be based on the following basic principles: 

A) Freedom, making sure that everyone can act with real freedom. 

B) Trust, eradicating inequality and embracing the change. 

C) Dialogue, attending to meetings and reaching agreements that benefit all. 

D) Solidarity, being responsible for the future.

 

Areas for Action

Likewise, gender equality must be promoted in 10 different areas for action: 

1. Gender mainstreaming: there must be equal opportunities in corporate policies and human resources in order to create a sustainable society; integration and participation must be promoted by establishing public and private coordination mechanisms to develop unified lines of action and offering services specialized in equality matters. 

2. Professional and Economic Promotion: equal opportunities and access to employment must be promoted, boosting business ventures and entrepreneurship which, in turn, should promote equality in business management, integrating women in all economic sectors.

3. Joint responsibility: equitable distribution of the work and family responsibilities, taking action for training measures and social awareness, establishing support measures for minors' special attention.

4. Education and Equality: coeducation must be present in the whole teaching community, implementing training programmes in equality matters.

5. Participation and Cooperation: men participation in equality matters must be promoted, creating new meeting and debate spaces for the analysis of gender situations there actively involving all spheres of society.

6. Gender and Culture: a culture of equality must be promoted, making it a point of reference and spreading it throughout the different artistic ways of expression.

7. Domestic Violence: all kinds of domestic violence must be addressed, and awareness and training programmes must be carried out to fight against it.

8. Health and Well-Being: equality must be promoted in the sport practice. Besides, it is fundamental to educate for health issues, collaborating and facilitating health programmes giving information in all forms.

9. Communication: equality in the media as well as in any other information cannel must be boosted too, creating and consolidating new spaces for equality diffusion in the different media and adapting the messages to a better way to promote gender equality.

10. Others: gender equality services must be rendered as well as training and awareness actions on it must be necessarily taken.

Any wrong information?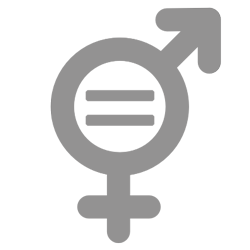 Committed to equal opportunities for men and women.
Copyright © 2023 Vive Zone - All rights reserved.