| | |
| --- | --- |
| Utilizamos cookies propias y de terceros para ofrecer nuestros servicios, recoger información estadística e incluir publicidad. Si continúa navegando, acepta su instalación y uso. Puede cambiar la configuración u obtener más información en nuestra política de cookies. | |

Language:

Zone

Los Alcazares

Servicios Vive Zone

Adra y Roquetas de Mar

Albacete

Alicante

Barcelona

Benidorm - Marina Baixa

Cartagena - Mar Menor

Granada

Los Alcazares

Madrid

Molina de Segura

Motril

Murcia

Sevilla

Tenerife

Torrevieja - Vega Baja

Valencia

Zaragoza

RESTAURANTS

BARS AND RESTAURANTS

DINING AREAS

CUISINE

LOCAL RECIPES

RESTAURANTSLOCAL RECIPES

26 NOVEMBER 2020

MAR MENOR SOUPY RICE

INGREDIENTS: (4-5 portions):

600 grams of rice

200 dcl . olive oil.

400 grams of ripe tomato

6 cloves of garlic

4 peppers

parsley

fish (mullet or gilt-head bream)

sal

PREPARATION:

- Start frying the peppers in a cast iron or stainless steel bowl, until they leave in their scent, set aside and fry the fish heads, then the tomatoes and peppers in the same oil.

- Crush the garlic, parsley and fried peppers in a mortar and boil the fish remains mix then add the crushed one to it and boil for half an hour longer

- Then strain the broth and boil the cleaned fish in it for 15 minutes. We separate this fish on a separate serving platter later for later

- In the broth we boil rice until the point it gets ready to serve

- The fish is usually served second to the rice, usually accompanied by aioli sauce.

Any wrong information?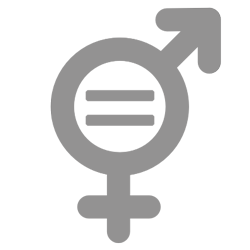 Committed to equal opportunities for men and women.
Copyright © 2020 Vive Zone - All rights reserved.