| | |
| --- | --- |
| Utilizamos cookies propias y de terceros para ofrecer nuestros servicios, recoger información estadística e incluir publicidad. Si continúa navegando, acepta su instalación y uso. Puede cambiar la configuración u obtener más información en nuestra política de cookies. | |

Language:

Zone

Los Alcazares

Servicios Vive Zone

Adra y Roquetas de Mar

Albacete

Alicante

Archena

Barcelona

Benidorm - Marina Baixa

Cartagena - Mar Menor

Granada

Los Alcazares

Madrid

Molina de Segura

Motril

Murcia

Sevilla

Tenerife

Torrevieja - Vega Baja

Valencia

Zaragoza

PUBS AND CLUBS

PUBS AND CLUBS

AREAS TO GO OUT

NIGHTLIFE

PUBS AND CLUBSNIGHTLIFE

18 APRIL 2021

GOING OUT IN MAR MENOR

The night life on the Mar Menor it is focus on the coast: La Manga, Cabo de Palos, San Pedro del Pinatar, Los Alcazares...

Summer is the best time to go out here because it is when the area comes to life thanks to people of everywhere that travel here to enjoy their holidays: national, international, young, adults... The great climate and the tourist's influx allow the existence of different pubs, bars and nightclub along the cost to make unforgettable the long summer nights.

In La Manga most famous place to go out is El Zoco. There are here a lot of restaurants, club, stores, chillouts, terrace, etc. Everynight you can visit this cheerful place where the party never ends till the morning. Near La Manga, in Cabo de Palos, the night life gather around the huge number of terrace and pubs, where the circle is very select.

In San Pedro del Pinatar, the most recognize place is 'La Curva' in Lo Pagán with a big number of pubs and nightclub to everyone's preference and right on the seashore.

If we go to Los Alcazares we will found out that almost all the municipally has a huge variety of offers for a night out, but it is in Los Narejos where the most young people get together to enjoy the nightclubs.  

Once in Cartagena you can find very different areas: the historic centre, la Alameda de San Antón and the ''calle de los pijos''. In the historic centre and the Alameda de San Antón there are bar, restaurants, pubs and nightclubs. La ''calle de los pijos'', are two perpendicular streets (Jiménez de la Espada and Príncipe de Asturias) that bring together especially young people to the clubs and the fast food services here.

You can see that go out in the Mar Menor is to have fun and party. You wont be able to forget this memory.

Any wrong information?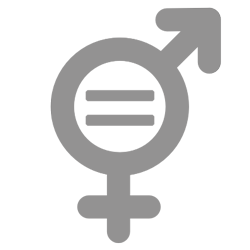 Committed to equal opportunities for men and women.
Copyright © 2021 Vive Zone - All rights reserved.