| | |
| --- | --- |
| Utilizamos cookies propias y de terceros para ofrecer nuestros servicios, recoger información estadística e incluir publicidad. Si continúa navegando, acepta su instalación y uso. Puede cambiar la configuración u obtener más información en nuestra política de cookies. | |

Language:

Zone

Los Alcazares

Servicios Vive Zone

Adra y Roquetas de Mar

Albacete

Alicante

Archena

Barcelona

Benidorm - Marina Baixa

Cartagena - Mar Menor

Granada

Los Alcazares

Madrid

Motril

Murcia

Sevilla

Tenerife

Torrevieja - Vega Baja

Valencia

Zaragoza

EMERGENCY

EMERGENCY CALLS

FIRST AID

WHAT TO DO IN CASE OF ...

DOMESTIC VIOLENCE

EMERGENCYFIRST AID

12 AUGUST 2022

FIRST AID INSTRUCTIONS

First Aid actions are measures immediately taken for a person that suffered a sudden accident or illness crisis, at the very scene it took place, until specialized assistance arrives.

It is important that the delivery of these measures to be correctly done and effective for the injured person's specific condition as his progress can depend on it.

Objectives

Relieve pain

Assist or facilitate recovery of the injured

Avoid death

Prevent further damage than the already produced one

Avoid secondary infections or injuries

Prevent aggravation of injuries

GENERAL GUIDELINES FOR ACTION

PROTECT

You have to make sure the scene of the accident is safe; it is preferred to get away from danger by mobilizing the injured person if you need to.

Analyze possible situations:

Bleeding wounds: use disposable gloves.

Electrocution: Remove power (if not possible, separate victims from the area taking precautions to protect yourself against shock).

Fire: control the fire if there is smoke, vent (if not possible, try to rescue adequately protected).

Gas leaks: ventilate, cut the gas, if you suspect it is flammable, do not light a fire, do not smoke, and do not operate electrical appliances.

Traffic accidents: park adequately, wear a high visibility vest, and keep your signs on.

CALL 112

You will need to:

 Identify yourself.

Report the exact location

Specify the type of accident suffered and circumstances that can aggravate the situation (intoxication, poisoning, thermal or chemical burns, etc.)

Report the number of injuries and the apparent condition (conscious, bleeding, breathing, etc.)

It is important to keep clear the phone line used to communicate the accident.

While waiting for help, you can begin to help.

RESCUE

Apply your knowledge of first aid:

Priorities:

Save life

Avoid aggravation of injury

Main priorities:

breathing problems, heart attacks, severe bleeding, unconsciousness, shock, open chest, abdominal respiratory system burn injuries, more than one major fracture.

Secondary priorities:

severe burns, spinal injuries, moderate bleeding conscious person with head injuries.

Tertiary priorities:

minor fractures, contusions, abrasions and minor burns.

Last priority:

deaths.

The person providing first aid must:

Have a basic understanding of first aid

Act calmly and quickly, help prevent panic and minimize the risk of the accident possibly affecting other people

Take the necessary measures to guarantee life and avoid major injuries.

Set aside the curious.

Ensure specialized care and appropriate transfer.

Avoid moving the injured person ( except in cases of no choice such as fire, immersion, etc.) If it's the case, do so with great caution. It is necessary to examine well the wounded, without touching unnecessarily, to establish priorities in case of multiple injuries.

Avoid administering food or drinks to the victim.

Ensure safety, organizing the place and making the best of it.

Limit yourself to the essential actions:

Keep the injured warm (cover him with a blanket) and loosen the clothes that seem tight.

Protect yourself against biological hazards (use gloves and mouth to mouth protection).

Reassure the wounded, giving encouragement and mitigating concern.

Any wrong information?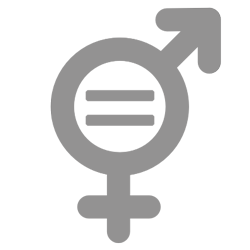 Committed to equal opportunities for men and women.
Copyright © 2022 Vive Zone - All rights reserved.