| | |
| --- | --- |
| Utilizamos cookies propias y de terceros para ofrecer nuestros servicios, recoger información estadística e incluir publicidad. Si continúa navegando, acepta su instalación y uso. Puede cambiar la configuración u obtener más información en nuestra política de cookies. | |

Language:

Zone

Los Alcazares

Servicios Vive Zone

Adra y Roquetas de Mar

Albacete

Alicante

Barcelona

Benidorm - Marina Baixa

Cartagena - Mar Menor

Granada

Los Alcazares

Madrid

Molina de Segura

Motril

Murcia

Sevilla

Tenerife

Torrevieja - Vega Baja

Valencia

Zaragoza

TOURIST INFORMATION

PRACTICAL GUIDE

VISIT THE CITY

LOCAL FESTIVALS

WEATHER

TOURIST INFORMATIONLOCAL FESTIVALS

24 JANUARY 2021

FIESTAS DE LOS ALCÁZARES

                                                            

 

Semana Internacional de la Huerta y el Mar

Known as Interés Turístico Regional, the Semana Internacional de la Huerta y el Mar is a cultural and gastronomic demonstration and an example of the pacific and lively cohabitation, which is bring especially for the regional folclore grups. It takes place in the Parque de las Peñas Huertanas.

Date: Second week of August 

 

Incursiones Berberiscas en el Mar Menor

This festivity is celebrated on the Holy Week since 2000 and it commemorates the Berber ofensives during the XVI and XVII century.

The party brings to the streets and squares of the town medieval's colours and fragances mixed with peasant pageant, trinitary fishers, snakes charmer and Berber knights to remember the Middle Ages.

 

 

 

Fiestas de las Lomas del Rame

 The Fiestas de las Lomas del Rame is a festivity in honor of La Virgen del Carmen. You can enjoy the different activities and assist the local queen's coronation. Everything goes with music and mobile disco. The most famous moment is the 'romería' which start in Los Alcazares.

  

Fiesta del Caldero

 The 12th October Los Alcazares celebrates the independency of the municipally. Everybody goes to the beach and they cook the typical plate of the town: El Caldero, which is make of rice and fish.  

Fiestas de la Mar 

 During the Fiestas de la Mar, the local government plans different musical events with famous national singers, plays and musicals.

Fiestas patronales de Los Narejos

 Los Narejos is a district of Los Alcazares. Their local party is in honor of La Purísima and they organise activities such as the tasting of their traditional migas and barbacues.

Fecha: First week of December.

 

 

 

 

 

Any wrong information?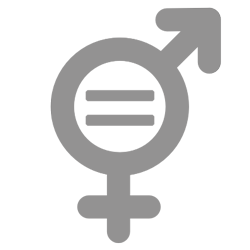 Committed to equal opportunities for men and women.
Copyright © 2021 Vive Zone - All rights reserved.