| | |
| --- | --- |
| Utilizamos cookies propias y de terceros para ofrecer nuestros servicios, recoger información estadística e incluir publicidad. Si continúa navegando, acepta su instalación y uso. Puede cambiar la configuración u obtener más información en nuestra política de cookies. | |

Language:

Zone

Madrid

Servicios Vive Zone

Adra y Roquetas de Mar

Albacete

Alicante

Barcelona

Benidorm - Marina Baixa

Cartagena - Mar Menor

Granada

Los Alcazares

Madrid

Molina de Segura

Motril

Murcia

Sevilla

Tenerife

Torrevieja - Vega Baja

Valencia

Zaragoza

RESTAURANTS

BARS AND RESTAURANTS

DINING AREAS

CUISINE

LOCAL RECIPES

RESTAURANTSCUISINE

25 JANUARY 2021

MADRID'S CUISINE

Photo: Barcex(Wikimedia Commons). License: CC BY-SA

The cuisine in Madrid stands out for its great variety of fruits and vegetables in traditional stews and roast meals, and also chef cuisine. Many of the products from Madrid have an approved quality label, giving the Madrid's cuisine a national and international prestige.

In Madrid we can enjoy tapas (small bar snacks) almost anywhere, such as "patatas bravas," fried potatoes with a hot tomato sauce, "callos a la madrileña," a stew of beef rounds, and traditional "pinchos" of Spanish tortilla (omelette with potatoes) or pork loin. With these tapas and a few beers the people from Madrid, the tourists or the visitors will be delighted by the traditional cuisine.

Defintely we can also sit down at a restaurant for a while and enjoy the typical "cocido madrileño," a stew of vegetables and meat (generally beef) with chickpeas and cold meat.

Another of the most remarkable dishes is "judías a lo tío Lucas" (green beans), a delightful meal of boiled green beans with olive oil and garlic.

Although Madrid is an inland city, its cuisine is clearly influenced by the Mediterranean cuisine, as reflected in fish dishes such as "besugo a la madrileña," a meal made of roasted bream very common during Christmas times. 

Photo: Mercado de San Miguel (Flickr). License: CC BY-NC-SA

If you visit Spain's capital, do not forget to try the traditional fried calamari sandwich, very quick and cheap at any of the streets and plazas in the city centre.

The inland cuisine of Madrid has a strong cultural influence, traditional and modern, and it is indeed full of contrasts.

DESSERTS & CONFECTIONERY

Photo: Tnarik Innael (Flickr). License: CC BY-SA

Madrid's most traditional confectionery is commonly associated to the celebration of Santa Clara's Day, there being the so-called "rosquillas de Santa Clara," donuts made during the festivity of San Isidro, torrijas (similar to French toast), very typical during the Easter Week, "huesos de santo," made of marzipan and filled with custard for the days before and after All Saint's Day, and "panecillos de San Antón" (a kind of big bicuit) during the pilgrimage in the area of the church of San Antón.

On the other hand, there are other confectionery products very famous in other parts of the country that we can find all year round, such as "napolitanas" either with custard or chocolate, different kinds of "rosquillas" (donuts) and "almendras garrapiñadas" (coated almonds with caramel).

"Barquillos" (wafers), taking the name from their original shape of boat, are also sold all year round, traditionally in the streets by the so-called "barquilleros." This wafer is made of flour, sugar or honey, and commonly cinnamon.

Definitely, we cannot forget the "churros" (a kind of fritter) with chocolate, typical of Madrid and exported to many places in the world. Madrid is full of places dedicated to the sale of "churros."

Photo: Matt Biddulph (Flickr). License: CC BY-SA

DRINKS

Madrid stands out for its typical variety of wines made in the province, with an approved quality label and an international prestige. We can find a wide range of wines of different kinds (red, rosé, and white). Thanks to all these wines, sangria (an iced drink of red wine with fruit juice) is a very common drink, especially during the summertime.

On the other hand, the coffee consumption is really significant in Madrid and the rest of Spain, and it is typically consumed with milk by the coffee lovers almost every day.

Any wrong information?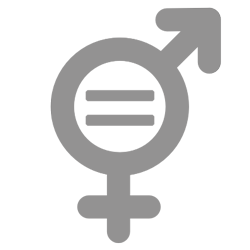 Committed to equal opportunities for men and women.
Copyright © 2021 Vive Zone - All rights reserved.