| | |
| --- | --- |
| Utilizamos cookies propias y de terceros para ofrecer nuestros servicios, recoger información estadística e incluir publicidad. Si continúa navegando, acepta su instalación y uso. Puede cambiar la configuración u obtener más información en nuestra política de cookies. | |

Language:

Zone

Madrid

Servicios Vive Zone

Adra y Roquetas de Mar

Albacete

Alicante

Barcelona

Benidorm - Marina Baixa

Cartagena - Mar Menor

Granada

Los Alcazares

Madrid

Molina de Segura

Motril

Murcia

Sevilla

Tenerife

Torrevieja - Vega Baja

Valencia

Zaragoza

SHOPPING

SHOPS

SHOPPING CENTRES

MARKETS

CRAFTSMANSHIP

SHOPPINGCRAFTSMANSHIP

28 JANUARY 2021

HANDCRAFTS IN MADRID

Photo: Daniel Sebastián Cueto (Flickr). License: CC BY-SA

Despite the convergence of different cultures and traditions assimilated from the past, Madrid still preserves its most typical products, especially those handcrafted and the traditional regional outfits.  

ESPARTO

After the decline of the Spanish handcrafts market, there is still an art struggling to be alive: the esparto manufacturing. Currently, the esparto (esparto grass) is used for decorative purposes, but it was traditionally used for the manufacturing of esparto blinds, very typical in the south, but with a long tradition in the province of Madrid too. Anyone can go buy any of the esparto products, from toys to useful everyday products. 

 

TRADITIONAL REGIONAL OUTFITS 

Photo: Salvatore G2 (Flickr). License: CC BY-ND

Traje Goyesco

This kind of outfit was used by the people from Madrid for a century. For wo

men, it is made up of a bodice with quality fabrics (mostly velvet) and a big cleavage usually covered with a scarf. That goes with a hairnet and a skirt with an apron. For men, the outfit was made up of a white shirt with a sash, a scarf going well with it, a jacket with buttons, skin-tight trousers and white stockings.  

Chulapos

This kind of outfit was typical of the 19th century, becoming the most common outfit during the traditional festivals of Madrid, such as the festivity of San Isidro.

 

 

GIGANTES AND CABEZUDOS

Photo: Antonio Tajuelo(Flickr). License: CC BY

The "gigantes" (giants) and the "cabezudos" (big-headed) are carnival figures with a big size entertaining during the traditional festivals, especially during the festivity of San Isidro. They have been used since the second half of the 20th century, even though these figures have been changing with the time adding some others too. 

Any wrong information?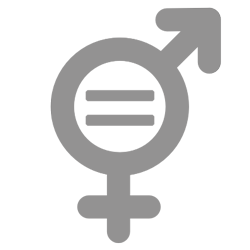 Committed to equal opportunities for men and women.
Copyright © 2021 Vive Zone - All rights reserved.