| | |
| --- | --- |
| Utilizamos cookies propias y de terceros para ofrecer nuestros servicios, recoger información estadística e incluir publicidad. Si continúa navegando, acepta su instalación y uso. Puede cambiar la configuración u obtener más información en nuestra política de cookies. | |

Language:

Zone

Madrid

Servicios Vive Zone

Adra y Roquetas de Mar

Albacete

Alicante

Archena

Barcelona

Benidorm - Marina Baixa

Cartagena - Mar Menor

Granada

Los Alcazares

Madrid

Molina de Segura

Motril

Murcia

Sevilla

Tenerife

Torrevieja - Vega Baja

Valencia

Zaragoza

PUBS AND CLUBS

PUBS AND CLUBS

AREAS TO GO OUT

NIGHTLIFE

PUBS AND CLUBSNIGHTLIFE

18 APRIL 2021

GOING OUT IN MADRID

Madrid is the Spanish city with the most and greatest variety of nightlife: clubs, pubs, bars, lounges, theatres, etc. which fill the city with a bustling and living atmosphere making Madrid's nightlife unique. 

The visitor and the resident can find a great deal of music places for all tastes and budgets, which are virtually open all day and night. This is the magic of Madrid; it is living city that never sleeps reuniting people from all around the world and many different options for all of them.

Regarding Madrid's diversity, the city is ready to please everyone with different party areas with an exclusive style, VIP passes, luxury clubs, such as the neighbourhood Barrio de Salamanca, an ideal area with all these options, between Paseo de la Castellana and the streets Calle Alcalá, Calle María de Molina and Calle Francisco Silvela, where we can find the biggest clubs of the city.

For bohemian and alternative people, we have the Lavapiés-Malasaña area. especially dedicated to music genres such hip-hop, jazz, rock... for more selective ears. In this area the mixture of cultures is noticeable creating an interesting atmosphere. But if you are looking another kind of atmosphere, then you should got to Chueca with a prevailing gay atmosphere, a great attraction of the city compared to the Castro area in the American city of San Francisco. 

Photo: Turismo (Flickr). License: CC BY-NC-SA

The "main" street of Madrid is Gran Vía, a remarkable shopping and leisure area, but also an important party area, being the city centre reference all day and all night. The clubs in that area keep the party up for everyone all night until the after-hour places open. 

Close to Gran Vía, there is the area of La Latina, being one of the oldest areas of Madrid with cobblestone streets and the medieval layout where we can also find a great number of bars, pubs, and theatres.

All these areas are frequented by teenagers, college students and adults. For older adults the Azca area is recommended, a financial area during the day, but a party one with its multiple bars and pubs. The party takes place mostly on Avenida de Brasil and Calle Orense until early hours in the morning. On the other hand, youngsters will enjoy a young atmosphere in the area Moncloa–Argüelles (between Plaza de Moncloa and Calle Alberto Aguilera), very close to the university and the college students residence halls.  

Teenagers usually frequent the areas of Bilbao, Alonso Martínez and Tribunal until midnight, since the places of this area take a radical change for older people due to the pubs hours.  

Unimagibale and unforgettable nights are offered in the enormous and diverse nightlife of Madrid. Its streets, plazas, pubs, bars, and clubs are filled with various kinds of atmospheres with and for different people ready to have an amazing time. 

Any wrong information?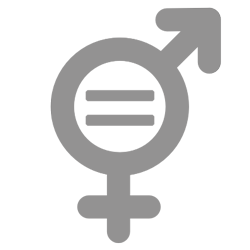 Committed to equal opportunities for men and women.
Copyright © 2021 Vive Zone - All rights reserved.