| | |
| --- | --- |
| Utilizamos cookies propias y de terceros para ofrecer nuestros servicios, recoger información estadística e incluir publicidad. Si continúa navegando, acepta su instalación y uso. Puede cambiar la configuración u obtener más información en nuestra política de cookies. | |

Language:

Zone

Cartagena - Mar Menor

Servicios Vive Zone

Adra y Roquetas de Mar

Albacete

Alicante

Barcelona

Benidorm - Marina Baixa

Cartagena - Mar Menor

Granada

Los Alcazares

Madrid

Molina de Segura

Motril

Murcia

Sevilla

Tenerife

Torrevieja - Vega Baja

Valencia

Zaragoza

SHOPPING

SHOPS

SHOPPING CENTRES

MARKETS

CRAFTSMANSHIP

SHOPPINGCRAFTSMANSHIP

28 JANUARY 2021

CRAFTSMANSHIP IN THE REGION OF MURCIA

In the Region of Murcia is working the clay, wood, straw, wicker, iron, cane. Silk, silver and gold are used to embroider. Nativity figures or cardboard toys are created and drums are built. In Murcia the artisan touch is evident in each of its geographic corner. Old time techniques procedures and products have been recovered and they returned an aspect of our personality that was about to die.

And it is precisely this movement that finds and increasingly significant support lately, allowing the creation of the Regional Centers for the Arts, located in Murcia, Cartagena and Lorca which offer display and sales for the most representative details of the current production. During weekends, the artisan markets offer us the chance to meet or taste traditional products of different regions.

POTTERY

The evolution of the craft of pottery comes from the historical activity of Aledo and Totana, its most traditional places.

Formerly potters combined water with mud and clay obtaining a mixture of certain characteristics and texture that they removed with long poles, a process that nowadays is done with an electric mixer. Once the water got removed, the mud mix passes throiugh the sobadora, a special machine that ensured homogeneity, and after being filtered it was ready for the wheel, where the potter waited with wet hands smoothing up the surface while the wheel turned in order to obtain the desired piece that was to get glazed in Arab, electric or gas ovens.

Here are some of the types of typical products elaborated by potters: jars, pots, mortars, and pans, etc. .

NATIVITY FIGURES (Belenes)

The fashion of decorating homes with these figures at Christmas reaches Spain in the seventeenth century coming from Italy and it spreads rapidly, remaining alive to this day.

The nativity figures are made of clay while molded and decorated thanks to the art of polychromic brush painting.

Our region is the largest producer in this respect at national level and therefore the most popular craftsmen are locals. Francisco Salzillo is one of the most memorable of them; his works stand out for its baroque originality, reflecting the customs, clothing and architectural habits of the past times of Murcia.

In Murcia you can enjoy the sights of the nativity displays  in the streets, churches, institutions and cultural centers such as the traditional exhibition of Cajamurcia located each year in C/Almudena, the Franciscan nativity display of Santa Catalina del Monte, the nativity set in the Episcopal Palace courtyard, the one in the chapel of San Juan de Dios, the one of La Pava Association or that of the Barrio del Carmen Merchants Association located in the Floridablanca Park.

EMBROIDERY

The settlement in our region of professionals dedicated to this type of handcraft began In 1550, expressing the tradition and folklore of Murcia through the garments made as flags, banners, coats or dresses, embroidered with gold and silver thread and rhinestones or sequins that represented festive or commemorative events of the local cultural heritage with floral and animal motifs used to make silk or wool suits and representing scenes, faces or symbols of saints.

 

CERAMIC POTTERY

Working the clay to turn it into products requires a process that begins with kneading the mixture of water and clay, crushing the material piece by piece for uniformity and washing and scraping off the surplus to clean the edges.

Initially familiar forms figures were modeled such as fruits, baskets or containers.

The local pottery artists are popular for their techniques of developing popular designs as jugs, cooking pots, coffee sets, bowls or plates decorated on white backgrounds or glazed with animal or vegetable details.

Murcia is currently one of the leading producers of parts and garden pieces as pots and flower stands, vases, jars or bowls.

ESPARTO

Until the twentieth century esparto was used to make housework utensils, tools for pets, farming or threshing work, which have meanwhile been replaced by plastic, rubber or synthetic fiber.

In Murcia there are villages that still preserve this tradition of craftsmanship in which you use the straw along with hemp, jute or pita fiber to develop products such as sandals, espadrilles, baskets, cordage, or bins..

The Craft Centre is located in Murcia C / Francisco Rabal, 8, 30009

Telephone: 968 357 537, 968 284 585 / / Fax: 968 284 564 Web: www.murciartesana.es

 

Any wrong information?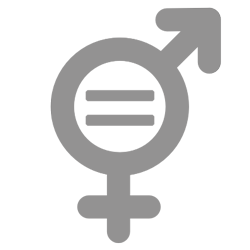 Committed to equal opportunities for men and women.
Copyright © 2021 Vive Zone - All rights reserved.