| | |
| --- | --- |
| Utilizamos cookies propias y de terceros para ofrecer nuestros servicios, recoger información estadística e incluir publicidad. Si continúa navegando, acepta su instalación y uso. Puede cambiar la configuración u obtener más información en nuestra política de cookies. | |

Language:

Zone

Molina de Segura

Servicios Vive Zone

Adra y Roquetas de Mar

Albacete

Alicante

Barcelona

Benidorm - Marina Baixa

Cartagena - Mar Menor

Granada

Los Alcazares

Madrid

Molina de Segura

Motril

Murcia

Sevilla

Tenerife

Torrevieja - Vega Baja

Valencia

Zaragoza

RESTAURANTS

BARS AND RESTAURANTS

DINING AREAS

CUISINE

LOCAL RECIPES

RESTAURANTSCUISINE

17 JANUARY 2021

GASTRONOMY OF MOLINA DE SEGURA

 

The nature of the climate of the Molina de Segura makes of it the ideal place for a resourceful practice of the authentic Mediterranean cuisine, allowing us to enjoy natural and tasty dishes of great personality thanks to its wide range of quality products as are the Huerta fruit and vegetables, the fresh coast seafood and traditional meats such as lamb, pork and sausages.

Murcia is a great city with plenty of lovely restaurants and terrace bars where you can discover the essence of the local cuisine by tasting its traditional dishes and typical tapas. These are some of the most well known ones: almonds with  tuna and mojama (almonds and dried tuna roe), marineras (bagel served with salad and an anchovy), ahumados y salazones (smoked and salted fish), caballitos (scampi),  tigres, gambas al ajillo(seafood, garlic shrimp scampi ),  pulpo al horno (baked octopus), calamares a la plancha, rebozados o con tomate (grilled, breaded or tomato squid), ensalada murciana (delicious tuna ,mayo, potatoes and veggies mixed salad), gazpacho ( specific beverage made of garlic veggies and tomato juice), habas fritas con cebolla (fried beans with onion), patatas cocidas o asadas con ajo (boiled or baked potatoes with garlic), pisto (ratatouille),ensalada de pimientos asados (roasted pepper salad), albóndigas de bacalao (cod meatballs), callos (tripe),magra con tomate (veal meat in tomato sauce), zarangollo (zucchini, onion and veggies scrambled eggs), michirones (jamon, and chorizo sausage beans) and the world famous tortilla de patatas (potatoes omelette).

You can  combine the gastronomy that offers you Molina de Segura with some famous regional wines with denomination of origina rea from Jumilla, Yecla and Bullas. 

TYPICAL DISHES IN MOLINA DE SEGURA

Molina de Segura offers the most typical dishes from Murcia Region. Every dish you taste has flavour from Murcia. It means that food comes from the Huerta Murciana.

An example of tradion of gastronomy in Murcia, is when in rainy days or cloudy days, we usually make "migas murcianas". It is based on crumbs made from flour and oil, water, salt and lots and lots of patience

You could taste before you have lunch any of the typical tapas: the marinera, the zarangollo, a murcian salad... all of them are great.

Something very rich of Murcia and that you will be able to find in any confectionery or bakery is the meat pie. This recipe is made with bitter paste stuffed with beef hash, chorizo, hard-boiled egg and spices and topped with spiral puff pastry

You can also get it for the deer cake, stuffed with egg and meat. If you want to quench your appetite then there is nothing better than some of these last two options.

Among the most cooked dishes in Molina de Segura we find the cooked turkey with chickpeas. This recipe made with common and basic products such as chickpeas, turkey, carrot, potato or celery, among many others, allows anyone who wishes to prepare it and also has an exceptional flavor.It is great for the coldest days of the year. Continuing with the gastronomic route we find another nutritious and tasty recipe: rice and beans with fennel. It is very easy to elaborate since the steps to follow for its preparation are simple, in addition the ingredients that compose this dish are very easy to find: habichuelas White, fresh bacon, blood sausage, tender shoots of fennel, pork ribs, potato and ham bone.

PASTRY OF MOLINA DE SEGURA

Finally, among the typical products of confectionery we can include:  arroz con leche (rice pudding), paparajotes(special lemon leaf based desert), tocino de cielo (egg yolk and sugar jelly desert) fried milk, torrijas and matasuegras. and many others.Fruit sweetsDulces de fruta que han constituido una activa industria... Excelentes mermeladas, conservas confitadas.

 

In the honeys the most delicate aromas of these fields are noticed. And spices and condiments they deserve, such as sweets and pastries (sky tocinos, marzipan, Caravaca yolks, almonds), a separate chapter.

In addition, in the Region of Murcia vines are grown and wines are created since Roman times. Together with those of the Campo de Cartagena, Ricote stands out and, of course, the three Denominations of Origin: Jumilla, Yecla and Bullas. White, red and pink wines rich in nuances. 

 

TYPICAL DISHES IN MOLINA DE SEGURA

 

 

 

Any wrong information?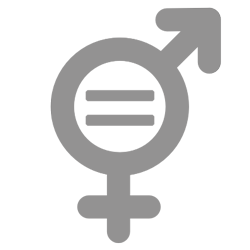 Committed to equal opportunities for men and women.
Copyright © 2021 Vive Zone - All rights reserved.