| | |
| --- | --- |
| Utilizamos cookies propias y de terceros para ofrecer nuestros servicios, recoger información estadística e incluir publicidad. Si continúa navegando, acepta su instalación y uso. Puede cambiar la configuración u obtener más información en nuestra política de cookies. | |

Language:

Zone

Molina de Segura

Servicios Vive Zone

Adra y Roquetas de Mar

Albacete

Alicante

Archena

Barcelona

Benidorm - Marina Baixa

Cartagena - Mar Menor

Granada

Los Alcazares

Madrid

Molina de Segura

Motril

Murcia

Sevilla

Tenerife

Torrevieja - Vega Baja

Valencia

Zaragoza

TOURIST INFORMATION

PRACTICAL GUIDE

VISIT THE CITY

LOCAL FESTIVALS

WEATHER

TOURIST INFORMATIONVISIT THE CITY

17 APRIL 2021

MOLINA DE SEGURA

 

Molina de Segura  has more than 71000 residents, It is the forth city most important in the Region of Murcia. It is located few kilometres from Murcia city. Molina de Segura combines history, gastronomy and nature with tradition. Visit this town involves to relive its medieval history. You could tour all he small streets enjoying the good weather and sun in the area. Also you could enjoy your time in this town if you visit the recient "Enclave de la Muralla", and take a brunch in the nice restaurants and bars. But Molina de Segura has more things to offer you: museums, churchs, historical rests like la Alcazaba, and pathways to walk along the city and have fun with your family.

 

You can not be impassive with the cultural range in the town. You could find from exhibition halls with art treasures from great authors, through music festivals like B-Side to theatre contest which included The International Theatre Festival. It takes place in Molina de Segura since 1970.  

If  you prefer to have fun with music and a cold beer from our region, do not worry, Molina de Segura will be able to involve you. 

 

In Molina de Segura you could discover the great pleasure to eat. In the Paseo Rosales, you could find a lot of bars, coffee shops and pubs. A lot of them with terrace to sunbathe. 

Visit Molina de Segura is an opportunity to know its environs or practice some sports. If you are a golf lover, you can find the Altorreal golf course with great facilities. For the lovers of routes and paths, there are a big variety where you could choose, from the Ramblas del Chorro to Sierra del Águila o Campo de Molina. However, if you are looking for urban spaces then you have the opportunity to know the city of Murcia, which it is well connected with our bus services.

 

 

 

   

 

Any wrong information?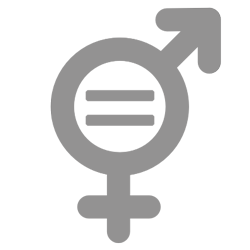 Committed to equal opportunities for men and women.
Copyright © 2021 Vive Zone - All rights reserved.