| | |
| --- | --- |
| Utilizamos cookies propias y de terceros para ofrecer nuestros servicios, recoger información estadística e incluir publicidad. Si continúa navegando, acepta su instalación y uso. Puede cambiar la configuración u obtener más información en nuestra política de cookies. | |

Language:

Zone

Molina de Segura

Servicios Vive Zone

Adra y Roquetas de Mar

Albacete

Alicante

Archena

Barcelona

Benidorm - Marina Baixa

Cartagena - Mar Menor

Granada

Los Alcazares

Madrid

Molina de Segura

Motril

Murcia

Sevilla

Tenerife

Torrevieja - Vega Baja

Valencia

Zaragoza

TOURIST INFORMATION

PRACTICAL GUIDE

VISIT THE CITY

LOCAL FESTIVALS

WEATHER

TOURIST INFORMATIONLOCAL FESTIVALS

13 APRIL 2021

LOCAL HOLIDAYS IN MOLINA DE SEGURA

Molina de Segura is a happy town. We have a lot of local holidays through the year. Our habitants love our patron saint, la Virgen de la Consolación, and San Vicente, patron of the town. Likewise, Easter has been riched during the last time until recover the rooting and colaboration of the people in other times. 

Although, Christmas, Carnival or Easter are important events in our festival Molina de Segura´s calendar, It is in the middle of September when the all city is in the streets in our Fiestas Patronales de la Virgen de la Consolación. We can highlight the descent and raise of the Virgin from the chapel and the big show of the Cabalgata. In that last one, the Carrocistas federation has given to the show a great howiness and a lot of cultural activities, sports and tender like the Coros y Danzas, Music shows and  paint exhibitions.

In the different quarters of the city, villages and neighbourhoods, it takes place local holidays. They are organized by the neighbourhood association. In total, there are almost 30 local holidays.

Easter is being more recognized in the last years, in the 1986 the Cofradía de las penas was refounded. It complete name is Ilustre Cofradía del Santísimo Cristo de las Penas, later Cofradía de las Santo Entierro, Cofraída de la Entrada Triunfal a Jerusalén and the Cofradía del Resucitado were united to the first one. 

At the moment, we are noted a big emerged of band playing in our city. It was between 2009 and 2012 when we had more than 100 bands. The most known are: Vespertine, The Chased, Lúcido, Voz en off 2.1, Sinplan, Sin propiedad y Funambulista (they are active and with great hits)

Culture is very present in Molina de Segura, we have a show room called "La Cárcel". This building is dated in the 17th Century, since 1985 it hosts la Sala de Exposiciones, the Public Library and the Historical Archive.

The Molina de Segura Council convens the Setenil Awards, every year they reward the best storybook posted in Spain.

San Antón

With the exception of local holidays, the San Anton´s day is the only bank holiday in the town. It is a tradition to spend this day in the popular and near area of Las Salinas de Molina, where people cook and season´s oranges are wet in the raft of salt waters. The tradition says that you have to do this if you want to get back next year. In all our churchs, animals are blessed and it takes place the pilgrimage of the Saint.  

San Vicente Mártir

In the last years, we have recuperated the antique veneration to San Vicente Mártir, copatron of the town. Every year the local holiday is rotated with San Antón.   workship San Victer martir is an old tradition, there are some documents which declares some donations in 1325. Probably, this tradition has its origin in people from Valencia Region because they were in the town during the Christian conquest. There is no other region or church in the area dedicated to San Vicente Martir.  

San Vicente Martir is also the Police´s patron. In the morning, there is a mass and a tribute act in the San Vicente Martir Church. In the afternoon, there is a procession with the Saint.  

La Semana Santa

There are 3 fraternities very old which exist since 1600, they are: Benditas Ánimas,  Rosario and Santísimo Sacramento. Easter in Molina de Segura has been recuperated in the last years, because in 1.963 the proccesions were paralyzed. At the moment, exist 4 fraternities with processions in Pain Friday, Palm Sunday, Maundy Thursday and Good Friday. 17 images of Easter has been created and restored, we have more than a million of Nazarenes in our processions and a Cabildo Superior de Cofradías pasionarias were built in 1997.  

Date: Last week of Lenten

La Mona

These days are dedicated to spend the day in the country or orchad with some friends or family. It is tradition to have a typical pastry call "Mona". It is made at home and they are 2 different ways to made it, with or without a boiled egg. 

Date: Monday and Tuesday after Resurrection Sunday

El Festival de Teatro

In the origin it was celebrated in September after the local festival. During two weeks, there are some theatre performances, dance shows and music.

This festival started in 1970, and it was called Ciclo de Teatro Nuevo and it is one of the oldest festivals in Spain. it was foundated for the Atem group and directed by José Antonio Arnaldos Salazar. In its fifth edition it became international. Initially it has a touring character, but at the moment it has an auditorium in Parque de la Compañía, and very soon it will take place in the Theatre in Avenida del Chorrico. In 1983, in the 14th Edition, it became to be heritage of Culture councillor. This festival is already 30 years old. This festival is the most important of the Region. 

Date: First fortnight of October

Las Fiestas Patronales

The Local Holidays are dedicated to Nuestra Señora de la Consolación, Her verenation dated to fourteen or fifteen centuries. It is the second town in Spain with worship to the patron saint, in the amount of 110 towns.

Highligh the Desfile de Carrozas:  In it participates carrozas huertanas, bands, brasilian dancers, etc. It runs over the streets and some toys, candies and traditonal products are delivered to the citizens. They are more than thirty vehicules. The Desfile de Carrozas is the most popular and expected in the town.  

Romería de la Patrona: People is in pilgrimage with the Virgen de la Consolación, from the la Ermita de la Consolación to the Asunción Chruch. After that, they do the other way round the thirth Monday in September, when it is a bank holiday and the last day in the local holidays. The patron receives a farewell from the people with fireworks. 

We have to highlight the Festival Nacional de Folklore which started in 1982, the Gran Premio Ciclista Virgen de la Consolación foundaded in 1953 and the Trofeo Nacional de Motocros de Los Conejos started in 1978. Also we have some different festivals like tunas, music bands, dog shows and shows of panocho and zarzuela. We do a lots of Championships of differents sports, activities for children, music concerts and masses. 

Date: Third Monday in September

 

Any wrong information?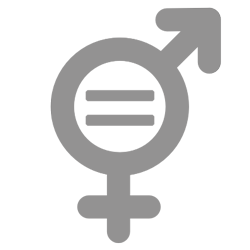 Committed to equal opportunities for men and women.
Copyright © 2021 Vive Zone - All rights reserved.