| | |
| --- | --- |
| Utilizamos cookies propias y de terceros para ofrecer nuestros servicios, recoger información estadística e incluir publicidad. Si continúa navegando, acepta su instalación y uso. Puede cambiar la configuración u obtener más información en nuestra política de cookies. | |

Language:

Zone

Molina de Segura

Servicios Vive Zone

Adra y Roquetas de Mar

Albacete

Alicante

Archena

Barcelona

Benidorm - Marina Baixa

Cartagena - Mar Menor

Granada

Los Alcazares

Madrid

Molina de Segura

Motril

Murcia

Sevilla

Tenerife

Torrevieja - Vega Baja

Valencia

Zaragoza

TOURIST INFORMATION

PRACTICAL GUIDE

VISIT THE CITY

LOCAL FESTIVALS

WEATHER

TOURIST INFORMATIONWEATHER

14 APRIL 2021

The Weather Murcia

The weather of the region of Murcia reunites all the characteristics of a semiarid Mediterranean climate. Annual precipitations are normally inferior to 350 mm with some variations in certain territories. The mountain side areas act as "climatic islands" reaching up to 500mm per year, while the southernmost part of the region may register values below the annual average.

The highly irregular interannual rainfall is worthy of mention. Normally there is a concentration of heavy downpours of rainfall that lead to major floods on numerous occasions. The wettest periods coincide with spring and especially autumn, separated by a summer of severe drought.

Temperatures fit the Mediterranean model, with hot summers which come to exceed 40°C, and mild and short winters. The annual average varies between 16°C and 19°C oscillating according to altitude. The sky is clear for most of the year (between 120 and 150 days), and average sunshine exceeds 2800 hours per year (the largest in Europe). 

Any wrong information?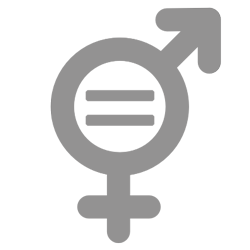 Committed to equal opportunities for men and women.
Copyright © 2021 Vive Zone - All rights reserved.