| | |
| --- | --- |
| Utilizamos cookies propias y de terceros para ofrecer nuestros servicios, recoger información estadística e incluir publicidad. Si continúa navegando, acepta su instalación y uso. Puede cambiar la configuración u obtener más información en nuestra política de cookies. | |

Language:

Zone

Motril

Servicios Vive Zone

Adra y Roquetas de Mar

Albacete

Alicante

Archena

Barcelona

Benidorm - Marina Baixa

Cartagena - Mar Menor

Granada

Los Alcazares

Madrid

Molina de Segura

Motril

Murcia

Sevilla

Tenerife

Torrevieja - Vega Baja

Valencia

Zaragoza

PUBS AND CLUBS

AREAS TO GO OUT

NIGHTLIFE

PUBS AND CLUBSNIGHTLIFE

13 APRIL 2021

GOING OUT IN MOTRIL

Eva Juarez © Todos los derechos reservados

Spanish nightlife is typically really bustling and and lively, and so it is in Andalusian. As in any other cities in Spain, many bars, pubs and clubs in Motril just open when they close in many other countries. In Motril, most people don't go out clubbing until 11pm or later. 

The going out and partying areas are basically two, the city centre, where you can find a many different places to party, especially when it is not hot. The summer comes, the beaches and the seafront promenade are the main partying area, since there are pubs and clubs by the sea. allowing to have a great time with warm temperatures at night. 

While you wait to go partying at night, going to a restaurant for dinner or a bar is always a good option. You can have cañas (small draft beer) and tapas (bar snack or small portions of different food) anytime that you want, but it is very recommended to do it at noon, the usual time for tapas. You can go to different places to have your cañas and taste different tapas in the area. In Motril, tapas are free as long as you pay your drink. The bars where you can have a drink with your tapa open in the morning. 

Eva Juarez © Todos los derechos reservados

If you want to go around Motril in the evening, you can also go for tapas and for a walk before getting ready to go out at night. After dinner, after 10pm for Spaniards, it is a good time to go to a pub, opening around 9pm and closing around 3 or 4am. At pubs people go to drink, listen to music, talk with friends, and probably plan something else for later. If you want to go partying, there may be many options, but it depends on the night. One night you can go to a private party on the beach or maybe an interesting party at a club. 

The entry to pubs use usually free, but the entry to clubs and larger places may need tickets or an admission cost in particular, generally around €5 and €10, including one drink. The clubs close down when the sun comes up, around 6 or 7am. If you didn't have enough, you can start it all over again another night. 

The weather, the prices, the music or the sea are some of the determining factors to choose Motril as a tourist destination and as a partying destination, especially in the summer.

Any wrong information?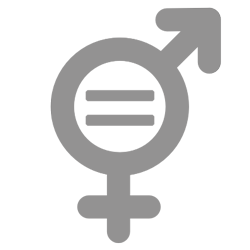 Committed to equal opportunities for men and women.
Copyright © 2021 Vive Zone - All rights reserved.