| | |
| --- | --- |
| Utilizamos cookies propias y de terceros para ofrecer nuestros servicios, recoger información estadística e incluir publicidad. Si continúa navegando, acepta su instalación y uso. Puede cambiar la configuración u obtener más información en nuestra política de cookies. | |

Language:

Zone

Motril

Servicios Vive Zone

Adra y Roquetas de Mar

Albacete

Alicante

Archena

Barcelona

Benidorm - Marina Baixa

Cartagena - Mar Menor

Granada

Los Alcazares

Madrid

Molina de Segura

Motril

Murcia

Sevilla

Tenerife

Torrevieja - Vega Baja

Valencia

Zaragoza

TOURIST INFORMATION

PRACTICAL GUIDE

VISIT THE CITY

HISTORY

LOCAL FESTIVALS

WEATHER

NEWS

TOURIST INFORMATIONVISIT THE CITY

17 APRIL 2021

MOTRIL

On the Mediterranean coast, right on the shore of the Alboran Sea, Motril is a town that has experienced a tremendous change in the last few years. Its history is intimately related to the production of cane sugar, extremely relevant nowadays. Currently, the town, protected by the mountains of Lújar, is mostly dedicated to the service sector and therefore tourism plays a crucial role in its economy, mainly because of its subtropical microclimate and its 320 days of sunlight a year, attracting a great deal of people from Spain, as well as foreigners. 

Motril gathers a magnificent historical heritage from the Phoenicians, the Romans, the Arabs and other Iberian people, which left an incredible trace in this municipality in the province of Granada. Some of its places of interest are Iglesia de la Encarnación, Teatro Calderón de la Barca or the old sugar factories (Fábricas de Azúcar), viewed as being the most representative of Motril.

FESTIVITIES AND CUISINE

Photo: Maximo Lopez (Flickr). License: CC BY-ND

As an Andalusian town, the the most significant traditions and festivities of Motril are mostly religious, but they do not involve only religious events. Easter Week of Motril or the Patron Saint Festivities, with the traditional parade (Taramela), are some of the most important events for the town. Still, there are other festivities of pagan origin, such as Noche de San Juan, the eve of the 24th of June, when many people eat cazuela de San Juan, a traditional dessert made of pumpkin and spices. 

Photo: Cyberfrancis. (Flickr). License: CC BY-NC-ND

Motril's cuisine is Mediterranean and includes all kinds of food: meat, fish and vegetables combined in different ways. Among its great variety there are some remarkable dishes typical of Motril: potaje de habas secas (a pork and fava beans stew), espetos (grilled sardines, traditionally prepared at the beach), fideos a la marinera (noodles with fish and seafood soup), salamandroña (a stew of sardines and vegetables), gazpacho (cold fresh vegetable soup) and torta real (a typical dessert in the area).

Any wrong information?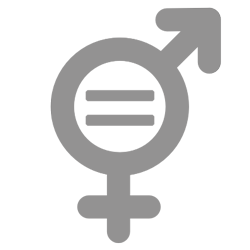 Committed to equal opportunities for men and women.
Copyright © 2021 Vive Zone - All rights reserved.