| | |
| --- | --- |
| Utilizamos cookies propias y de terceros para ofrecer nuestros servicios, recoger información estadística e incluir publicidad. Si continúa navegando, acepta su instalación y uso. Puede cambiar la configuración u obtener más información en nuestra política de cookies. | |

Language:

Zone

Motril

Servicios Vive Zone

Adra y Roquetas de Mar

Albacete

Alicante

Barcelona

Benidorm - Marina Baixa

Cartagena - Mar Menor

Granada

Los Alcazares

Madrid

Molina de Segura

Motril

Murcia

Sevilla

Tenerife

Torrevieja - Vega Baja

Valencia

Zaragoza

TOURIST INFORMATION

PRACTICAL GUIDE

VISIT THE CITY

HISTORY

LOCAL FESTIVALS

WEATHER

NEWS

TOURIST INFORMATIONWEATHER

28 JANUARY 2021

The Weather in Motril 

Motril is located at a very special place in the Iberian Peninsula, having a peculiar weather. On the north of Motril, there are the mountains of Lújar that restrain the cold wind from the north and on the south there is the coast of Alboran Sea, regulating the temperatures. Motril has a subtropical microclimate.

The average temperature is 17ºC. The winters are mild with an average temperature of 12ºC with snow and frosts being unusual in the area. In the summer the average temperature is 27ºC, but they can be especially hot.

Motril has around 3,000 hours of sunlight, being one of the areas in Spain with the greatest number of sunlight hours. This makes it in one of the main tourist attractions on the south coast for the lovers of the sun and the good weather. 

Any wrong information?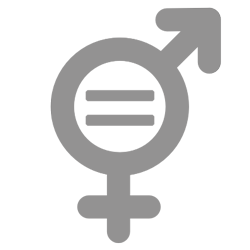 Committed to equal opportunities for men and women.
Copyright © 2021 Vive Zone - All rights reserved.