| | |
| --- | --- |
| Utilizamos cookies propias y de terceros para ofrecer nuestros servicios, recoger información estadística e incluir publicidad. Si continúa navegando, acepta su instalación y uso. Puede cambiar la configuración u obtener más información en nuestra política de cookies. | |

Language:

Zone

Murcia

Servicios Vive Zone

Adra y Roquetas de Mar

Albacete

Alicante

Archena

Barcelona

Benidorm - Marina Baixa

Cartagena - Mar Menor

Granada

Los Alcazares

Madrid

Motril

Murcia

Sevilla

Tenerife

Torrevieja - Vega Baja

Valencia

Zaragoza

HOME

2 DECEMBER 2023

 
 
 
 
 
 
 
 
 
 
 

Vive Zone

 
 
 
 
 
 

An app to enjoy all the services the city offers

Tourist Guide

Cultural Agenda

Job Searcher

Bus, train or flight tickets booking

Cinema and show tickets booking

Beaches

Closest banks and ATM's

Cheapest gas stations

And more...

 
 
  
 
 
 
 
 
 

¿What do you feel like doing today? ¿Are you tired of doing always the same?

        

Get Vive Zone now and discover new ways of enjoying the city with many different plans,and by trying a great variety of restaurants, shops, bars, clubs, concerts, films…

Vive Zone offers you all the information that you need about the city you choose, both on the web or on the app for mobile phones using iOS or Android. 

This app uses the mobile phone location services to find what is closest to you. It also has search filters allowing you to find very quickly what you are looking for, depending on your preferences.

You can also use the app for travel reservations and ticket booking, as well as getting tourist information about the cities offered by the app. The Vive Zone tourist guide can be very useful for discovering or presenting different cities to others, or simply finding all the information that you need to know when you are visiting one of them. Besides, you can use the app on both online mode or offline mode.

If you live in or visit an area close to the coast, you definitely need to check out our beach section and find the ones that you best like with the help of filters.

At the moment, you can find all the information and services provided for Madrid, Barcelona, Valencia, Alicante, Murcia, Albacete and Tenerife. ¡There are more cities coming soon!

Nevertheless, Vive Zone is not just a tourist guide or a cultural and leisure agenda, but so much more than that. You don't need to leave the app to book hotels, flight tickets, train/bus tickets or rent a car. You can also book your tickets for the cinema, theatre, or concerts and any other kind of show.

There are many services of the cities offered to make things easier. In the motor section you can look for the cheapest and closest gas stations depending on your location as well as you can see the closest cashier or bank in the banking section. 

And if you are looking for a job, you have the job searcher using your location to find the closest job offers in the city!

 

Any wrong information?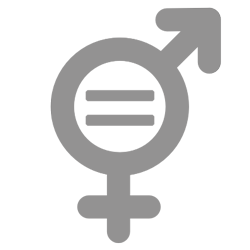 Committed to equal opportunities for men and women.
Copyright © 2023 Vive Zone - All rights reserved.