| | |
| --- | --- |
| Utilizamos cookies propias y de terceros para ofrecer nuestros servicios, recoger información estadística e incluir publicidad. Si continúa navegando, acepta su instalación y uso. Puede cambiar la configuración u obtener más información en nuestra política de cookies. | |

Language:

Zone

Murcia

Servicios Vive Zone

Adra y Roquetas de Mar

Albacete

Alicante

Archena

Barcelona

Benidorm - Marina Baixa

Cartagena - Mar Menor

Granada

Los Alcazares

Madrid

Motril

Murcia

Sevilla

Tenerife

Torrevieja - Vega Baja

Valencia

Zaragoza

BANKING

BANKS AND ATMS

CURRENCY EXCHANGE

CREDIT CARD CANCELLATION

CURRENCY CONVERSION

BANKINGCURRENCY EXCHANGE

4 DECEMBER 2023

WHERE

CAN CURRENCY BE CHANGED?




Any kind of transactions can processed  from your local bank institutions (including savings banks and credit cooperatives).  

There are different types of establishments in what foreign exchange is concerned

:

The ones authorized only to purchase foreign currency notes or traveler's checks payable in euros

.

The ones authorized to buy and sell foreign currency notes or traveler's checks

.

The ones that can also enable (send or receive) foreign transfers

.

If you need to perform any other exchange operations as foreign currency loans or opening a foreign currency account you need to go to a bank.

Most banks offer currency exchange services, but have no obligation to lend money. Also, they do not normally exchange currency unless it is in note bills. When you make a credit card cash withdrawal you can also get local note bills.

A setback for tourists is the fact that hotels do not usually change currency and exchange houses are not that common in this country. However, at the airport it is where it's most common to exchange money once landed in Spain. 

Any wrong information?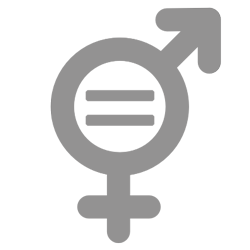 Committed to equal opportunities for men and women.
Copyright © 2023 Vive Zone - All rights reserved.