| | |
| --- | --- |
| Utilizamos cookies propias y de terceros para ofrecer nuestros servicios, recoger información estadística e incluir publicidad. Si continúa navegando, acepta su instalación y uso. Puede cambiar la configuración u obtener más información en nuestra política de cookies. | |

Language:

Zone

Murcia

Servicios Vive Zone

Adra y Roquetas de Mar

Albacete

Alicante

Archena

Barcelona

Benidorm - Marina Baixa

Cartagena - Mar Menor

Granada

Los Alcazares

Madrid

Molina de Segura

Motril

Murcia

Sevilla

Tenerife

Torrevieja - Vega Baja

Valencia

Zaragoza

PUBS AND CLUBS

PUBS AND CLUBS

AREAS TO GO OUT

NIGHTLIFE

PUBS AND CLUBSNIGHTLIFE

18 APRIL 2021

GOING OUT IN MURCIA

Murcia is a welcoming and charming city that makes strolling through its streets and squares enjoyable. The local people are outgoing, nice, friendly and very open to visitors. You can wonder through the Plaza del Cardenal Belluga square, where you can visit the Cathedral and the Archbishop's Palace, Plaza de Santo Domingo, Trapería Street where you will find the Casino of Murcia or Platería Street with its shops.

In the Plaza de Julián Romea square we find the Romea Theater and some terraces that offer tapas and lunch menus as well as coffees or cocktail drinks by night. Along  Gran Via boulevard  there are plenty of shops to see and by the San Esteban Garden we find the palace with the same name, meanwhile we can enjoy a pleasant walk through Plaza de Santa Isabel and Plaza de Las Flores or visit the bullring - Plaza de Toros de Murcia.

There are different areas to go out in Murcia, depending on the targeted age, environment  and type of party you are looking for. Mariano Rojas area is quieter during the first hours of the night, ideal for those who want to go out a bit and go home early, though locals in this area remain open after hours and start getting busier towards the morning time when other bars close.

The area of choice for a night out in Murcia is called the Taverns (Las Tascas) area in the center of town near the university of Merced, where the party starts on Thursday with lots of students plus the locals and all Erasmus students that exist in our city. In this area there is usually no access charge nor is there a clothing restriction for being able to get into the bars. Two steps away we have the Centrofama area, with a couple of clubs, with entry or cover charge and minimum dress code requirements. Another popular area is Pérez Casas at the intersection of Alfonso Diez street with Gran Via, with various local pubs and bars and live environment.

Further away from the center, the Atalayas clubbing area is where we can find nightclubs. Nearby streets and alleys of the area Plaza de las Flores also offer some interesting places to go out. Surprisingly, regardless of the area, you can find bars and pubs in any street in Murcia.

There is a diverse offer for all tastes: concert halls, bars with live entertainment plus you can check out the concert schedule on Murcia Rock, or enjoy each year of the SOS Festival held on the grounds of Murcia's  Auditorium .

There is also the Sala Bemol room and concert spaces, group rehearsals facilities plus clubs throughout the area all the way to Alcantarilla and Molina.

Murcia has a wide range of bars that offer variety and styles to suit all tastes, ages and environments. You can select the kind of place you want by filtering your search by type  in our "pubs and clubs" section and find the perfect place.

Any wrong information?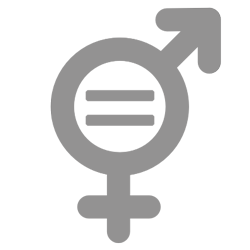 Committed to equal opportunities for men and women.
Copyright © 2021 Vive Zone - All rights reserved.