| | |
| --- | --- |
| Utilizamos cookies propias y de terceros para ofrecer nuestros servicios, recoger información estadística e incluir publicidad. Si continúa navegando, acepta su instalación y uso. Puede cambiar la configuración u obtener más información en nuestra política de cookies. | |

Language:

Zone

Murcia

Servicios Vive Zone

Adra y Roquetas de Mar

Albacete

Alicante

Barcelona

Benidorm - Marina Baixa

Cartagena - Mar Menor

Granada

Los Alcazares

Madrid

Molina de Segura

Motril

Murcia

Sevilla

Tenerife

Torrevieja - Vega Baja

Valencia

Zaragoza

ENVIRONMENT

RECYCLING OUTLETS

RECYCLING TIPS

ENVIRONMENTRECYCLING TIPS

22 JANUARY 2021

| | |
| --- | --- |
| | USE BIODEGRADABLE PRODUCTS |

And uninformed overuse of detergents and laundry soaps can bring very serious consequences for our planet.

The effects of detergents in water result in the formation of foam which is more abundant in the presence of calcium salts and proteins in the medium and which also may contain bacteria and viruses, and this complicates the water treatment operation in purification plants through inhibition of oxidation, alteration of the transfer and dissolution of oxygen between the surface and the air which makes difficult the self-purification of the water currents, disturb the sedimentation preventing the growth of algae, affect sensitivity of microorganisms and alter the conditions of the aquatic environment along with the smell and taste of drinking water.

Detergents also affect soil, altering its permeability by facilitating the penetration of microorganisms into groundwater thus toxic effects end up affecting crops through the use of irrigation water.

Natural solutions:

Use biodegradable, biological detergents that do not contain caustic soda and do not affect the environmen.

Avoid the use of flavoring and coloring soaps in order to avoid foaming.

Make moderate use of soaps and detergents and try to buy the most basic and least chemical ones possible.

Treat wastewater with chemical and biological treatment to remove phosphorus and nitrogen.

Using less detergent and soap to wash than what is the recommended by the manufacturers.

 

Any wrong information?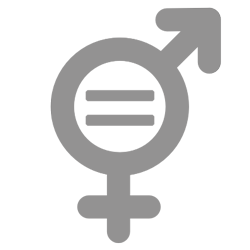 Committed to equal opportunities for men and women.
Copyright © 2021 Vive Zone - All rights reserved.