| | |
| --- | --- |
| Utilizamos cookies propias y de terceros para ofrecer nuestros servicios, recoger información estadística e incluir publicidad. Si continúa navegando, acepta su instalación y uso. Puede cambiar la configuración u obtener más información en nuestra política de cookies. | |

Language:

Zone

Tenerife

Servicios Vive Zone

Adra y Roquetas de Mar

Albacete

Alicante

Archena

Barcelona

Benidorm - Marina Baixa

Cartagena - Mar Menor

Granada

Los Alcazares

Madrid

Motril

Murcia

Sevilla

Tenerife

Torrevieja - Vega Baja

Valencia

Zaragoza

SPORTS

SPORTS FACILITIES

SPORTS NEWS

TRADITIONAL LOCAL SPORTS

SPORTSTRADITIONAL LOCAL SPORTS

9 JUNE 2023

ARRASTRE DE GANADO


Arrastre del ganado is a farm animal race, a rural practice, which started to be practiced in Tenerife several centuries ago. Its origins were the selection processes of the best livestock to ploughing in the farming areas, since the farmers would compete to see what farm animals were stronger in transportating materials and faster in ploughing. This activity consists in a 35m roundtrip by couples of farm animals such as cows and bulls dragging sacks with a particular weight in 3 minutes. The winner will be the person whose animals are the fastest couple. Each couple is made up of either two bulls or two cows generally. There will be one person guiding the animals, the so-called boyero or guayero. This is a very popular sport in the rural areas and there are competitions organized by Asociación Canaria de Arrastre every year. 

Material: 50x15m field minimum. The finish line must be 35m. The tool to leave the sacks dragged by the animals is the so-called corsa between 2 and 2.20m long and 200kg.

Duration: the different games will last up to 3 minutes for the whole circuit. Besides, there is only one minute for the couple of animals to drag the load past the finish line.

Rules: Animals will only be able to participate once in each game.Under any circumstances animal violence will be allowed. In case of infringement of this rule, the participant will be penalized. If needed, there will be an additional period of 5 minutes to make changes in the couples.The weight of the load will depend on the category:

1st Division of cows: 80 sacks of 100kg in total.

2nd Division of cows: 7 sacks of 100kg in total.

3rd Division of cows: 6 sacks of 100kg in total.

1st Division of bulls: 11 sacks of 100kg in total.

1st Division of bulls: 8 sacks of 100kg in total.

Players: the main participant is the guayero or boyero and his couple of cows or bulls.

Any wrong information?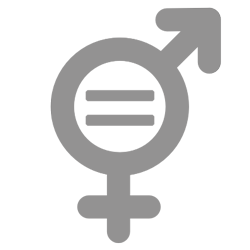 Committed to equal opportunities for men and women.
Copyright © 2023 Vive Zone - All rights reserved.