| | |
| --- | --- |
| Utilizamos cookies propias y de terceros para ofrecer nuestros servicios, recoger información estadística e incluir publicidad. Si continúa navegando, acepta su instalación y uso. Puede cambiar la configuración u obtener más información en nuestra política de cookies. | |

Language:

Zone

Tenerife

Servicios Vive Zone

Adra y Roquetas de Mar

Albacete

Alicante

Archena

Barcelona

Benidorm - Marina Baixa

Cartagena - Mar Menor

Granada

Los Alcazares

Madrid

Motril

Murcia

Sevilla

Tenerife

Torrevieja - Vega Baja

Valencia

Zaragoza

SPORTS

SPORTS FACILITIES

SPORTS NEWS

TRADITIONAL LOCAL SPORTS

SPORTSTRADITIONAL LOCAL SPORTS

11 AUGUST 2022

STONE LIFTING

It is a trial of strength that consists in lifting a heavy stone as higher as possible and then put it at the height of the shoulders to throw it forwards or backwards. Other methods are lifting the stone until the chest and walk with it as much distance as possible, lifting it without the stone touching the body as many times as possible. 

The origin of this sport may be due to the strength and lifting skills of the Canarian aboriginal inhabitants, who usually had to use for building. It was not until the Castilian conquest that this practice has developed with very precise techniques. However, this sport is currently in decline.

Material: natural stones of different weights and dimensions.

Development of this practice: the stone lifting is intended for muscle exercising trying to lift the stone as high as possible. The body moves that the lifters make depend on the features of the stone and the tradition. There are two basic body moves: lifting the stone with the help of different body parts and lifting the stone without the help of other body parts as high as possible. The lifting can be done in one or two times. The winner will be the one who achieves to lift it higher or lift it more times in a row.

Any wrong information?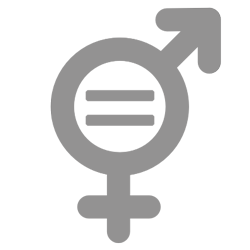 Committed to equal opportunities for men and women.
Copyright © 2022 Vive Zone - All rights reserved.