| | |
| --- | --- |
| Utilizamos cookies propias y de terceros para ofrecer nuestros servicios, recoger información estadística e incluir publicidad. Si continúa navegando, acepta su instalación y uso. Puede cambiar la configuración u obtener más información en nuestra política de cookies. | |

Language:

Zone

Tenerife

Servicios Vive Zone

Adra y Roquetas de Mar

Albacete

Alicante

Archena

Barcelona

Benidorm - Marina Baixa

Cartagena - Mar Menor

Granada

Los Alcazares

Madrid

Molina de Segura

Motril

Murcia

Sevilla

Tenerife

Torrevieja - Vega Baja

Valencia

Zaragoza

PUBS AND CLUBS

PUBS AND CLUBS

AREAS TO GO OUT

NIGHTLIFE

PUBS AND CLUBSNIGHTLIFE

14 APRIL 2021

GOING OUT IN TENERIFE

 

Tenerife has a bustling night atmosphere all year round, since the island offers a wide range of choices for all tastes. You will not have time to be bored!

Besides the beaches, Tenerife has a great number of local clubs, bars and pubs that will meet the requirements of the most demanding people, offering them unforgettable nights of fun and relax. For party lovers, the island offers an unique atmosphere at night from sunset to dawn, there being many areas for different tastes or plans, depending on the the music style or the profile of people who frequent them.

 

From Santa Cruz de Tenerife to San Cristóbal de La Laguna, going through Puerto de la Cruz and the famous towns of Los Cristianos and Las Américas, where we can have fun at any corner of them and enjoy their wonderful landscape at night. 

Regarding clubs, the south of Tenerife is the area of the island with a greater number of places. Las Américas and the cost of Adeje have most of these clubs and bars. Many of them a well-known for their tropical and sophisticated atmosphere by the sea.

The north of the island also has an acceptable range of local. In Santa Cruz de Tenerife, near the Avenida de Anaga picks up lots of little pubs that are far from each other. In Puerto de la Cruz is also ample supply.

Tenerife has a lively nightlife throughout the year. The island offers a wide range of possibilities for everyone, so boredom is not covered by its nightlife.
Besides the sea, Tenerife has lots of discos, bars, pubs or premises that will satisfy even the most demanding public, offering unforgettable nights of relaxation and fun. For party lovers, the island provides a unique environment in which to enjoy the sun falls from until dawn. There are many areas to choose from to suit the visitor who, in turn, are highly segmented in terms of style of music or profile of the people who come to them to.

From Santa Cruz to La Laguna, passing through Puerto de la Cruz and the lively and popular resorts of Los Cristianos and Las Americas, to be found anywhere in a place where fun and, likewise, enjoy the beautiful night scenery the island.
Regarding nightclubs, southern Tenerife is the area that has the largest number of premises. Las Americas and Costa Adeje gather the vast majority of them, as well as bars. Many notable for its sophisticated seaside tropical atmosphere.

The party in local nightclubs usually starts late at night, from 00.00 onwards, and it is common for establishing the right of admission, so it is necessary to keep our clothing is stored. The clubs usually stay open until 5am most nights, so the nightlife of the island is quite lively until dawn.

In the winter months, nightlife tends to be more limited, since it is from June to September, with summer and the large influx of tourists, when Tenerife is really full of life. However, there are many bars and clubs throughout the island that do not close in the winter months, offering the same services as in summer.

Any wrong information?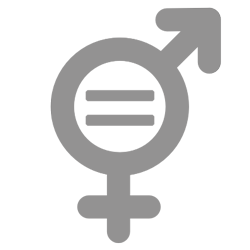 Committed to equal opportunities for men and women.
Copyright © 2021 Vive Zone - All rights reserved.