| | |
| --- | --- |
| Utilizamos cookies propias y de terceros para ofrecer nuestros servicios, recoger información estadística e incluir publicidad. Si continúa navegando, acepta su instalación y uso. Puede cambiar la configuración u obtener más información en nuestra política de cookies. | |

Language:

Zone

Tenerife

Servicios Vive Zone

Adra y Roquetas de Mar

Albacete

Alicante

Archena

Barcelona

Benidorm - Marina Baixa

Cartagena - Mar Menor

Granada

Los Alcazares

Madrid

Molina de Segura

Motril

Murcia

Sevilla

Tenerife

Torrevieja - Vega Baja

Valencia

Zaragoza

TOURIST INFORMATION

PRACTICAL GUIDE

VISIT THE CITY

HISTORY

LOCAL FESTIVALS

WEATHER

NEWS

TOURIST INFORMATIONVISIT THE CITY

17 APRIL 2021

TENERIFE

The island of Tenerife, located in the Atlantic Ocean, is the largest island in the Canary Islands. Its surface is 2,034.38 km² and there are 898,680 inhabitants. The population of its capital, Santa Cruz de Tenerife, is about 207,000 inhabitants.

The island is known for being a popular tourist destination and it has a flow of more than 5 million tourists every year. Tenerife offers you magnificent beaches, all-year-round mild weather and attractive landscapes, as it is evidenced in the National Park of El Teide, declared a World Heritage Site by UNESCO.

In this regard, almost half of the island (48.6%) is under different forms of protection such as fully protected natural reserves, protected landscapes, natural monuments, etc.

Likewise, Tenerife has a wide ecological diversity, among which there is the red "tajinaste", an endemic and unique species typical of a beautiful and scientifically important place. The marine wildlife has also great relevance, including remarkable species such as loggerhead turtle, grouper, permanent groups of whales, dolphins in the south of the island, etc.

In addition, the island has a great deal of tourist interest places like Ciudad de La Laguna, la Villa de la Orotava, Puerto de la Cruz, Adeje, Arona, Garachico, etc. and a variety of landscapes such as Valle de la Orotava, los Acantilados de los Gigantes, la Isla Baja, el Paisaje Lunar, las Cañadas del Teide, el Barranco del Infierno, Taganana, etc.

Sea and weather conditions, along with trade winds, have made the island the ideal place for practicing water sports like surfing, windsurfing or diving in the best conditions.

 

FESTIVALS & CUISINE

Tenerife is renowned for its carnivals, considered among the best in the world and declared a festival of International Tourist Interest. These carnivals attract plenty of people and the celebrations last ten days, including comparsas or dance groups, bands of street musicians ("murgas") and the famous ceremony where the Carnival Queen is chosen.

Local pilgrimages are also extremely popular in the island and bring together folklore, dance, craftsmanship, typical food and local sports of the area. The most significant pilgrimages take place in San Marcos in Tegueste, San Isidro Labrador in Los Realejos, El Socorro de Güímar, San Benito Abad in La Laguna, etc.

Another outstanding religious festivity is Santísimo Cristo de La Laguna, which has a long tradition of several centuries and is celebrated on 14th September in San Cristóbal de La Laguna. This Christ image is one of the most venerated images in the Canary Islands.

Any wrong information?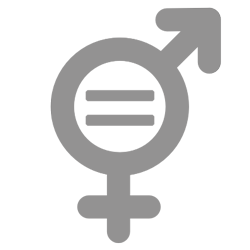 Committed to equal opportunities for men and women.
Copyright © 2021 Vive Zone - All rights reserved.