| | |
| --- | --- |
| Utilizamos cookies propias y de terceros para ofrecer nuestros servicios, recoger información estadística e incluir publicidad. Si continúa navegando, acepta su instalación y uso. Puede cambiar la configuración u obtener más información en nuestra política de cookies. | |

Language:

Zone

Tenerife

Servicios Vive Zone

Adra y Roquetas de Mar

Albacete

Alicante

Barcelona

Benidorm - Marina Baixa

Cartagena - Mar Menor

Granada

Los Alcazares

Madrid

Molina de Segura

Motril

Murcia

Sevilla

Tenerife

Torrevieja - Vega Baja

Valencia

Zaragoza

ENVIRONMENT

RECYCLING OUTLETS

RECYCLING TIPS

ENVIRONMENTRECYCLING TIPS

23 JANUARY 2021

| | |
| --- | --- |
| | SAVE ON GAS |

1. Purge the radiators; the air inside them makes the heat transmission difficult.

2. Important preventive maintenance of the boiler to ensure their original performance.

3. Changes separate hot and cold water faucets by a single mixing faucet (single command). If you do not need hot water, use the mixer taps in the end position of cold water to prevent them from turning the small flow heat generator.

4. Use containers with bottom sides slightly above the cooking area so that the flame impinges on the base completely.

5. Turn the oven off before the end of cooking . The residual heat will be enough!

6. Ensure that the flame is stable and blue, indicating good combustion and that gas is not being wasted.

7. Use suitable materials containers for cooking.

8. Using a pressure cooker may help save gas.

9. Covering the pots while cooking helps take more advantage of the heat.

10. Replace your gas heater with a solar one.

11. If possible adapt and reuse the systems of generation of bio - fuel (through garbage, organic waste etc.) to replace fossil gas.

Any wrong information?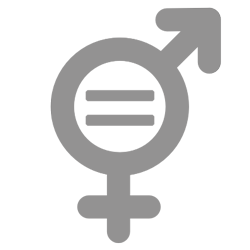 Committed to equal opportunities for men and women.
Copyright © 2021 Vive Zone - All rights reserved.