| | |
| --- | --- |
| Utilizamos cookies propias y de terceros para ofrecer nuestros servicios, recoger información estadística e incluir publicidad. Si continúa navegando, acepta su instalación y uso. Puede cambiar la configuración u obtener más información en nuestra política de cookies. | |

Language:

Zone

Tenerife

Servicios Vive Zone

Adra y Roquetas de Mar

Albacete

Alicante

Barcelona

Benidorm - Marina Baixa

Cartagena - Mar Menor

Granada

Los Alcazares

Madrid

Molina de Segura

Motril

Murcia

Sevilla

Tenerife

Torrevieja - Vega Baja

Valencia

Zaragoza

ENVIRONMENT

RECYCLING OUTLETS

RECYCLING TIPS

ENVIRONMENTRECYCLING TIPS

23 JANUARY 2021

TRADITIONAL 

REMEDIES:




1. Replace cleaning products and toxic solvents with vinegar that can be used as a mild disinfectant against grease or for glass cleaning, deodorizing, remove stains and wax.

2. Replace other industrial pesticides prepared from natural tobacco, chilies and garlic.

3. Facial treatments like creams and moisturizers can be replaced by many natural products such as aloe vera, clay, etc. To protect yourself from sun spots you can elaborate natural mask with cucumber, parsley and sesame oil.

4. Treating sunburns with watermelon can be very effective and refreshing, as the carrot made sunscreen for skin (2 tablespoons of wheat germ oil, 125 ml. of carrot juice and 2 tablespoons of juice lemon. Combine all ingredients and store in an airtight, opaque container in the refrigerator. Shake before use and spread throughout the body).

Any wrong information?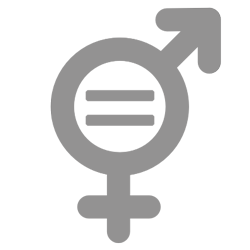 Committed to equal opportunities for men and women.
Copyright © 2021 Vive Zone - All rights reserved.