| | |
| --- | --- |
| Utilizamos cookies propias y de terceros para ofrecer nuestros servicios, recoger información estadística e incluir publicidad. Si continúa navegando, acepta su instalación y uso. Puede cambiar la configuración u obtener más información en nuestra política de cookies. | |

Language:

Zone

Torrevieja - Vega Baja

Servicios Vive Zone

Adra y Roquetas de Mar

Albacete

Alicante

Barcelona

Benidorm - Marina Baixa

Cartagena - Mar Menor

Granada

Los Alcazares

Madrid

Molina de Segura

Motril

Murcia

Sevilla

Tenerife

Torrevieja - Vega Baja

Valencia

Zaragoza

RESTAURANTS

BARS AND RESTAURANTS

DINING AREAS

CUISINE

LOCAL RECIPES

RESTAURANTSCUISINE

26 JANUARY 2021

GASTRONOMY

The cultural wealth of Torrevieja comes from the particular mixture of new trends and traditional cuisine. Similarly, due to large influxes of tourists in this spot of the east coast of Spain, there is a great multiculturalism in this town, which is reflected in its gastronomy.

The primary element of the traditional gastronomy of Torrevieja is the fish, owing to its seafaring tradition. However, the most significant ingredients of the cuisine of Torrevieja are the vegetables from the nearby orchard of the Segura river (the so-called "orchard of Europe") and meat, especially pork, used in other surrounding villages to make delicious home-made cold meat products.

The well-known "tapa" route in Torrevieja is celebrated every year with more and more innovative and typical dishes. Likewise, the route of the "semana de la cuchara" (spoon week) has experienced a great success because of its local stews. Do not forget to try its specialities and enjoy the "tapa route", rice competitions and gastronomic events. You will have a first-hand experience of the gastronomy of Torrevieja.

Regarding typical dishes, "Caldero" is one of the most famous. It is made by boiling some local rockfishes with plenty of water and then cooking the rice in the resulting broth (to which garlic, "ñora" peppers and tomatoes have been added).

There are some other traditional stews that complete the local gastronomic diversity: "arroz a banda", tuna stew, octopus stew, peas, anchovies, spring garlic and fresh artichokes. There are as well vegetable dishes like "gazpacho marinero" and a wide variety of fresh fishes such as rays (locally known as "raja"), red mullet, bream, mackerel, etc.  

Moreover, this city has a rich variety of tasty appetisers such as "calamar de potera" and grilled cuttlefish, "pulpo en sangochao", pickled anchovies and a speciality made of blood and onions.

Nonetheless, the key appetiser in Torrevieja is "pulpo seco" ("dried octopus"), which after having been sun-dried, is boiled on a high heat and marinated in olive oil and lemon. It is usual in this region to accompany this meal with the typical "paloma", an aniseed beverage.

It is also important to mention the wide variety of international cuisine that can be found in Torrevieja since it is, as it is said before, a multicultural city. Over the last years, a huge boom in the creation of different restaurants that offer foreign cuisines, in which you can find exotic dishes from countries like Korea, Serbia, Mexico, India or Scandinavia, among others.

Any wrong information?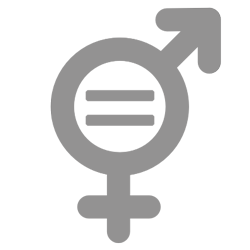 Committed to equal opportunities for men and women.
Copyright © 2021 Vive Zone - All rights reserved.