| | |
| --- | --- |
| Utilizamos cookies propias y de terceros para ofrecer nuestros servicios, recoger información estadística e incluir publicidad. Si continúa navegando, acepta su instalación y uso. Puede cambiar la configuración u obtener más información en nuestra política de cookies. | |

Language:

Zone

Torrevieja - Vega Baja

Servicios Vive Zone

Adra y Roquetas de Mar

Albacete

Alicante

Barcelona

Benidorm - Marina Baixa

Cartagena - Mar Menor

Granada

Los Alcazares

Madrid

Molina de Segura

Motril

Murcia

Sevilla

Tenerife

Torrevieja - Vega Baja

Valencia

Zaragoza

SHOPPING

SHOPS

SHOPPING CENTRES

MARKETS

CRAFTSMANSHIP

ONLINE SHOPPING

SHOPPINGCRAFTSMANSHIP

28 JANUARY 2021

CRAFTSMANSHIP IN TORREVIEJA

As evidenced in the geography of Torrevieja, the municipal area has two large and renowned salt flats that started the settlement process in this city. The mineral extraction of these salt water lagoons was the main activity carried out during many years in Torrevieja and boosted growth. Furthermore, just as the salt flats are part of the culture of the city, salt is the essential common denominator of its craftsmanship. 

SALT BOATS


Salt boats are one of the most significant and well-known craft-trade products in the area. It is a unique activity in the world that has been developed since the nineteenth century and has been passed down from generation to generation, becoming the symbol of the city. These boats made of salt are given in relevant events and to truly great people.

The boat is fabricated upon a wooden model lined with white cotton so that the salt can stick perfectly to the model. It is interwoven with white thread in order to form the sails and, when the setting period begins in the salt flats -around May and June when the salt concentration is higher-, the boat is introduced into the lagoons for a few days, coming out completely crystallized by the salt. Then, it is sundried, becoming the characteristically white salt boat. It is usually protected by a glass case, where it can be kept indefinitely.

The salt flats of Torrevieja also have a peculiar quality: at the moment of crystallisation no drainage occurs, consequently its groundwater level remains unchanged throughout the year and, therefore, any model can be introduced into the salt flats for the setting process.

Such is the importance of salt craftsmanship in the municipality that there is a specific area in the Sea and Salt Museum of Torrevieja intended to exhibit several salt boats and different objects made of this mineral.

Any wrong information?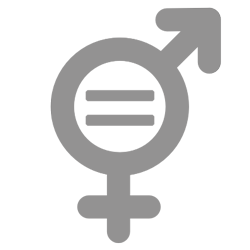 Committed to equal opportunities for men and women.
Copyright © 2021 Vive Zone - All rights reserved.