| | |
| --- | --- |
| Utilizamos cookies propias y de terceros para ofrecer nuestros servicios, recoger información estadística e incluir publicidad. Si continúa navegando, acepta su instalación y uso. Puede cambiar la configuración u obtener más información en nuestra política de cookies. | |

Language:

Zone

Torrevieja - Vega Baja

Servicios Vive Zone

Adra y Roquetas de Mar

Albacete

Alicante

Archena

Barcelona

Benidorm - Marina Baixa

Cartagena - Mar Menor

Granada

Los Alcazares

Madrid

Molina de Segura

Motril

Murcia

Sevilla

Tenerife

Torrevieja - Vega Baja

Valencia

Zaragoza

PUBS AND CLUBS

PUBS AND CLUBS

AREAS TO GO OUT

NIGHTLIFE

PUBS AND CLUBSNIGHTLIFE

13 APRIL 2021

GOING OUT IN TORREVIEJA

Torrevieja has a very varied nightlife which is dispersed all over the municipal area, especially during the summer due to the massive influxes of tourists.

Torrevieja stands out for its lively nights and its wide range of nightlife venues: pubs, clubs, bars, places to chill out and so on, completing an appealing offer to spend the night in Torrevieja.

Most visitors come to the city not only because of its magnificent beaches, but also because of the exciting nightlife. "El Baluarte", for instance, is one of the most fashionable areas, in which there is a great deal of bars and pubs to have a drink. For this reason, the area is an important attraction for both tourists and local people and a reference location for entertainment. Likewise, there are plenty of pubs, dance halls and karaoke clubs in Habaneras avenue. There are even pubs of several nationalities that offer cocktails and other mixed drinks typical from their regions of origin, providing a cosy but stimulating place with Torrevieja as a backdrop.

The city is also well-known for its exceptional clubs aimed at all kinds of audience, from those looking for a relaxed atmosphere to those that prefer a more fun and lively environment. Most clubs in Torrevieja are concentrated in Polígono Industrial Casagrande, where people can find the type of club that best suits them. Each club has a different atmosphere but all of them will help you enjoy the night.

The nightlife in Torrevieja begins really early, around 10pm, and lasts the whole night, so it is not unusual to see people walking the streets in the early hours of the morning or having a drink in a pub until dawn. As for clubs, parties often start well into the night, after midnight, and end pretty late.

In Torrevieja, particularly during the summer months when population increases dramatically, most nightclubs do not close, inviting people to disconnect from their daily routines and enjoy one of the most amazing nights of their lives. Moreover, the warm weather of the city encourages us to continue partying during the night or just go for a relaxed stroll by the seaside.

Any wrong information?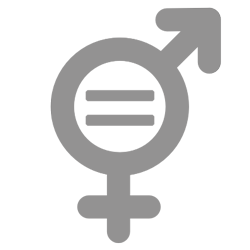 Committed to equal opportunities for men and women.
Copyright © 2021 Vive Zone - All rights reserved.