| | |
| --- | --- |
| Utilizamos cookies propias y de terceros para ofrecer nuestros servicios, recoger información estadística e incluir publicidad. Si continúa navegando, acepta su instalación y uso. Puede cambiar la configuración u obtener más información en nuestra política de cookies. | |

Language:

Zone

Torrevieja - Vega Baja

Servicios Vive Zone

Adra y Roquetas de Mar

Albacete

Alicante

Archena

Barcelona

Benidorm - Marina Baixa

Cartagena - Mar Menor

Granada

Los Alcazares

Madrid

Molina de Segura

Motril

Murcia

Sevilla

Tenerife

Torrevieja - Vega Baja

Valencia

Zaragoza

TOURIST INFORMATION

PRACTICAL GUIDE

VISIT THE CITY

HISTORY

LOCAL FESTIVALS

WEATHER

NEWS

TOURIST INFORMATIONVISIT THE CITY

17 APRIL 2021

TORREVIEJA


The city and municipality of Torrevieja is located in the province of Alicante, in southern Valencia Community.

This coastal municipality is part of the Vega Baja del Segura region and has a small district called La Mata o Torrelamata, situated in the north of the city. Torrevieja municipal area shares borders with the territories of Guardamar del Segura in the north, with Orihuela in the south and with Los Montesinos, Rojales and San Miguel de las Salinas areas in the center part.

Torrevieja is the fifth largest city regarding population in the Community of Valencia. According to the census of 2013, the number of inhabitants was 106,839, including 13,255 foreigners, mainly British.

The municipality has a semiarid Mediterranean climate with annual precipitations of around 260 litres of water per square metre and an average temperature of 18ºC, what turns the city into an amazingly sunny place most of the year.

Torrevieja covers an area of 71 square kilometres and has 20 km of coastline. Due to this, and also its good weather, the city has become a popular "sun and beach" tourist destination, with outstanding beaches such as La Mata, Los Locos, El Cura, El Acequión or Los Náufragos. This is the main type of tourism in this area, where the population increases dramatically during the summer time. Even more, this municipality offers a wide range of sports and water activities 365 days a year: diving, windsurf, kayak or fishing courses. 

The economic activity of this city is primarily based on residential tourism and services, apart from construction and real estate development sectors. It is worth highlighting the importance that fish and salt industry had in the past, owed to Torrevieja and La Mata salt flats. These important salt flats were declared Natural Park and, from La Mata, they are directly linked to the sea. They both have a total surface of 3,700 Ha., a staggering 52% of the local territory.

As a coastal city, in Torrevieja there is a long seafaring tradition, nowadays kept alive thanks to the significant activity of the fishing and trading port.  Along with the port, there are various promenades perfectly conditioned to enjoy the coastal landscape and the fresh sea breeze. One of the promenades, the most well-known and better-attended of Torrevieja, is La Explanada, a place with lots of restaurants, cafés, shops, etc.

In addition, the importance of shopping in this place should be emphasised, since Torrevieja provides a diverse and complete commercial offer, without doubt the best of the southern province, both on the streets and in the shopping centres, particularly in "Habaneras".

 FESTIVITIES, CUISINE AND SURROUNDING AREAS

Torrevieja is a multicultural city, where numerous festivities are celebrated. Some of them, like Easter or May Fair, have been declared of touristic interest. Other relevant local festivals are in honour of Virgen del Carmen and the patronal feasts of Inmaculada Concepción.

Moreover, one of the most significant cultural events of the city is the International Competition of Habaneras and Polyphony, declared of International Tourist Interest. It is a Caribbean chant that has its roots in the trips from and to such lands made by sailors from Torrevieja and is celebrated by the seaside at the end of July.

Regarding the cuisine, the primary ingredient of the cuisine of Torrevieja is fish. The most traditional dish is "caldero", a type of rice made of rockfish, such as redfish, grouper and other medium-sized fishes. The kind of food that these fishes are fed give them a very characteristic flavour and, therefore, the broth is also particularly tasty.

In the vicinity of Torrevieja there are different places just a few minutes away that are worth a visit. In Bajo Segura district you can find a large number of cities with a rich historical heritage, such as Orihuela. Likewise, less than an hour away, there are very appealing cities like Alicante, with a broad tourist offer worth of a provincial capital, or the theme park Terra Mítica, nearly one hour away.  The north of the province also hides some unique and charming places, not to forget the mountain regions of Alicante, with a great variety of protected natural parks, routes, rural tourism, greenways, etc.

Any wrong information?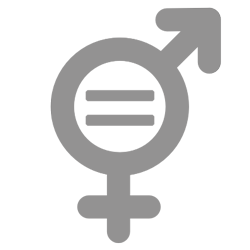 Committed to equal opportunities for men and women.
Copyright © 2021 Vive Zone - All rights reserved.