| | |
| --- | --- |
| Utilizamos cookies propias y de terceros para ofrecer nuestros servicios, recoger información estadística e incluir publicidad. Si continúa navegando, acepta su instalación y uso. Puede cambiar la configuración u obtener más información en nuestra política de cookies. | |

Language:

Zone

Torrevieja - Vega Baja

Servicios Vive Zone

Adra y Roquetas de Mar

Albacete

Alicante

Barcelona

Benidorm - Marina Baixa

Cartagena - Mar Menor

Granada

Los Alcazares

Madrid

Molina de Segura

Motril

Murcia

Sevilla

Tenerife

Torrevieja - Vega Baja

Valencia

Zaragoza

TOURIST INFORMATION

PRACTICAL GUIDE

VISIT THE CITY

HISTORY

LOCAL FESTIVALS

WEATHER

NEWS

TOURIST INFORMATIONWEATHER

28 JANUARY 2021

The weather in Torrevieja

The weather in Torrevieja is very stable. It has a temperate continental climate with a predominance of mild temperatures in both summer and winter.

The coldest months are January and February, when the temperatures range between 12 and 16ºC, while the hottest are July and August with average temperatures between 28 and 35ºC. Autumn –from October to December- has mild weather conditions with temperatures that vary from 21 to 27ºC.

The temperatures are measured in degree Celsius and the information is well disseminated in the media and in visible public displays. Its climate has low and intermittent rainfall.

Torrevieja has a microclimate that differentiates it from the other villages in the nearby area. Because of its proximity to two salt water lagoons it has favourable climate factors regarding torrential rains, wind speed and temperatures.

The climate is predominantly sunny during most of the year.

Any wrong information?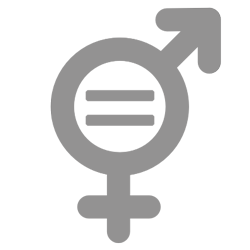 Committed to equal opportunities for men and women.
Copyright © 2021 Vive Zone - All rights reserved.