| | |
| --- | --- |
| Utilizamos cookies propias y de terceros para ofrecer nuestros servicios, recoger información estadística e incluir publicidad. Si continúa navegando, acepta su instalación y uso. Puede cambiar la configuración u obtener más información en nuestra política de cookies. | |

Language:

Zone

Valencia

Servicios Vive Zone

Adra y Roquetas de Mar

Albacete

Alicante

Barcelona

Benidorm - Marina Baixa

Cartagena - Mar Menor

Granada

Los Alcazares

Madrid

Molina de Segura

Motril

Murcia

Sevilla

Tenerife

Torrevieja - Vega Baja

Valencia

Zaragoza

RESTAURANTS

BARS AND RESTAURANTS

DINING AREAS

CUISINE

LOCAL RECIPES

RESTAURANTSCUISINE

28 JANUARY 2021

CUISINE

The Valencian cuisine is mostly characterized by dishes with fruit, vegetables, and seafood. However, rice is an indispensable ingredient in the Valencian diet with a big number of recipes and different ways to cook it all over the Community of Valencia. It is considered to be a varied and natural cuisine, also being one of the most remarkable Mediterranean cuisines.

In Valencia, the main ingredient is the rice, especially in paella. The most popular dish and internationally known is paella, made of rice, chicken or rabbit, green beans, etc. Yet, there are different way of cooking paella.

Other traditional dishes are arroz al horno (oven-cooked rice), arroz a banda (rice with fish), arroz negro (rice with calamari and their ink), arròs amb fesols i naps (rice with beans and turnips), or fideuá (similar to paella, but with noodles instead of rice).

Among the famous tapas, we can find patatas bravas (thick fries with a spicy sauce), sepia a la plancha (grilled cuttlefish), croquetas de bacalao (cod croquettes), and others like clochinas, tellinas, boquerones en vinagre, etc. These are the typical tapas that can be enjoy with a cold beer by the sea. 

Salted fish are very typical of Valencia, specially mojama (salted tuna), hueva (roe) or dry cod used as ingredients for some traditional dishes such as esgarraet, made of pepper and aubergine roasted with cod and olive oil.

A particular dish from Albufera de Valencia is all i pebre (garlic and paprika), a stew with potatoes, paprika, garlic and European eels. Also, suquet de peix (fish in a sauce) with fish, potato, garlic and paprika is another typical dish from that area.

The Valencian diet is definitely one of the most peculiar Mediterranean cuisines involving local products and full of dishes that you can only enjoy there.

CONFECTIONERY & DESSERTS

The Arabic influence on the Valencia confectionery and desserts is noticeable with many recipes including almonds and honey. Among the most popular sweets there are rosetones, arrop i tallaetes or arnadí (pumpkin, sweet potato and almond sweet). Also, buñuelos are probably the most common recipe, specially during the fallas festivity. But the most famous sweet undoubtedly is turrón (nougat candy) made of almond and sugar, being the typical sweet of Christmas time.

During Easter Week monas (a kind of cake) and panquemado typical of Alberique are clearly the most representative recipes, being sold all year round.

Regarding confectionery, fartons, a kind of pastry with icing typical of Alboraya. Commonly it is eaten with horchata de chufa (tiger nut milk drink), a traditional drink from the province of Valencia.

Any wrong information?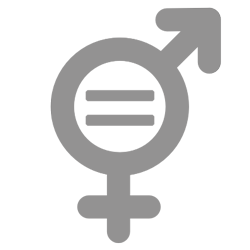 Committed to equal opportunities for men and women.
Copyright © 2021 Vive Zone - All rights reserved.