| | |
| --- | --- |
| Utilizamos cookies propias y de terceros para ofrecer nuestros servicios, recoger información estadística e incluir publicidad. Si continúa navegando, acepta su instalación y uso. Puede cambiar la configuración u obtener más información en nuestra política de cookies. | |

Language:

Zone

Valencia

Servicios Vive Zone

Adra y Roquetas de Mar

Albacete

Alicante

Archena

Barcelona

Benidorm - Marina Baixa

Cartagena - Mar Menor

Granada

Los Alcazares

Madrid

Molina de Segura

Motril

Murcia

Sevilla

Tenerife

Torrevieja - Vega Baja

Valencia

Zaragoza

PUBS AND CLUBS

PUBS AND CLUBS

AREAS TO GO OUT

NIGHTLIFE

PUBS AND CLUBSNIGHTLIFE

14 APRIL 2021

GOING OUT IN VALENCIA

Valencia, apart from being very well-known for its paella and the fallas festivity, has a bustling and living nightlife. From Thursday to Sunday, all year round and specially in the summer you can have fun in many ways enjoying the great number of bars, pubds and clubs that Valencia offers. 

In the summer, Valencia is one of the top destinations on the Mediterranean coast, wellcoming the visitors both in the interior of the city and at the beach, where there is an exceptional nightlife. The youth, the elderly, students and tourists... Everyone can enjoy the wide leisure offer that Valencia has. From places with alternative or underground music to the most popular music around the world. 

The going out areas are well spread, since they comprise the city centre, but also the beach with many outdoor places to enjoy the Valencian summer nights. 

Barrio del Carmen is a neighbourhood in the historical centre of Valencia, being the most crowded area in the city. Adults and youngsters meet usually at Carrer dels Cavallers and Plaça del Tossal in this neighbourhood. This area is condifered to be the most outstanding district in Valencia because it is a multicultural and bohemian neighbourhood. Another of the must-visit places is Avinguda Blasco Ibánez, commonly called the area of Blasco Ibánez by revellers. It is very well-known for the great number of clubs in the same street, the young atmosphere, very frequented by students looking for good prices and alternative music. But, if we really want to go to a college students' area, that place is the area of Plaça d'Hondures, Plaça de Cedro and Plaça de Xúquer, since these plazas are really close to the university campus. Here, other than enjoying a different atmosphere with indie and rock music, you can also find concert lounges to have fun with live music.

The so-called area Cánovas, with a more recent popularity, is another area where the people from Valencia and the visitors will have an amazing time with the different options it offers. People usually meet up at Plaça Cánovas del Castillo and then they go pubbing around the area. It may look like everywhere is intended for young people and students, but it is actually not. Valencia has another going out area called area of Juan Llorens, where most adults spend the night enjoying varied music, but mainly Latin and pop music while having some drinks and dancing. 

If you prefer to go out more peacefully or calmly, the ideal place is the area of Aragón, close to an exit to the road to Barcelona. There we can go to a great number of pubs, have a drink and enjoy a peaceful conversation. 

Away from the city centre there is the harbour and beach area. It is worth it, specially in the summer, go to some of its clubs, pubs and terraces for an unforgettable night by the sea until dawn.

There is no excuse to miss the Valencian night with its wide range of options. 

Any wrong information?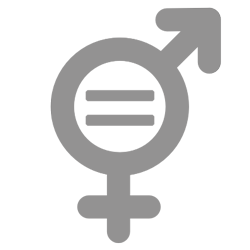 Committed to equal opportunities for men and women.
Copyright © 2021 Vive Zone - All rights reserved.