| | |
| --- | --- |
| Utilizamos cookies propias y de terceros para ofrecer nuestros servicios, recoger información estadística e incluir publicidad. Si continúa navegando, acepta su instalación y uso. Puede cambiar la configuración u obtener más información en nuestra política de cookies. | |

Language:

Zone

Valencia

Servicios Vive Zone

Adra y Roquetas de Mar

Albacete

Alicante

Archena

Barcelona

Benidorm - Marina Baixa

Cartagena - Mar Menor

Granada

Los Alcazares

Madrid

Molina de Segura

Motril

Murcia

Sevilla

Tenerife

Torrevieja - Vega Baja

Valencia

Zaragoza

TOURIST INFORMATION

PRACTICAL GUIDE

VISIT THE CITY

HISTORY

LOCAL FESTIVALS

WEATHER

NEWS

TOURIST INFORMATIONVISIT THE CITY

17 APRIL 2021

VALENCIA

Valencia is the capital and the largest city in the Province of Valencia and the Community of Valencia in Eastern Spain. The city, with a large historical center, is considered to be one the most significant in Spain. Even more, the city has extraordinary beaches, especially frequented during the summer to beat the heat, being an ideal city for leisure and relaxing holidays while enjoying its good weather. 

The city is located on the Mediterranean coast, where River Turia flows into the Mediterranean Sea in the middle of the "Gulf of Valencia". However,when the city was founded by the Romans, it was located on an island on River Turia, 4km away from the sea. Also,10km south of the city, Albufera de Valencia can be found, one of the largest lakes in Spain. It is the mostly known as a natural area in the Community.

Among Valencia's historical heritage there is the Cathedral, El Miguelete, Torres de Serranos y Quart and Lonja de la Seda (UNESCO World Heritage since 1996). The city of Valencia also has a great deal of cultural institutions and scenic spaces with important economic and cultural value such as Palau de les Arts, Museo de Bellas Artes de Valencia, Instituto Valenciano de Arte Moderno, Palau de la Música or Ciudad de las Artes y las Ciencias. All these institutions and centres give Valencia an undeniable national and international prestige along with an unique metropolitan area that contribute to rising numbers of tourists in the city.

Valencia is obviously proud of preserving the most part of its historical gardens, repecting its traditional green areas and historical buildings. These gardens have always been associated to old religious, public or residential buildings, perfectly integrated in the new urban space with promenades, avenues and public parks.

FESTIVITIES, CUISINE AND OTHER EVENTS

The bustling and cheerful way of being of the Valencian people is reflected in their festivities, celebrated mostly outdoors, contributing to an interesting mixture of rite, ingenuity, music and fire. Among the most representative festivities is the Fallas, a festivity of international tourist interest since 1965, and Tribunal de las Aguas, national immaterial world heritage since 2009.

Also, Valencia has been, and still is the host of a great number of international events that helped the city grow, giving it an international projection, such as Exposición Regional in 1909, 32ª and 33ª Editions of American Sailing Cup, Formula 1 Grand Prix of Europe, Tennis Open 500, and Horse Riding Global Champions Tour.

Regarding its cuisine, Valencia offers a variety of delicious, healthy dishes. Most of these dishes include fruits, vegetables and fish, with the Valencian paella as the most representative dish. Among the different variations of paella, we can find "arroz al horno" (oven-cooked paella), "arroz negro" (black paella) and "arròs amb fesols i naps" (vegetable paella).

Any wrong information?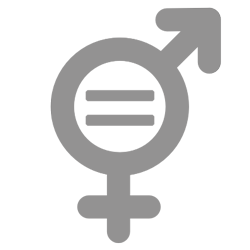 Committed to equal opportunities for men and women.
Copyright © 2021 Vive Zone - All rights reserved.